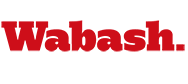 Immersion Learning - Bechtel Style
by Beth Swift

February 27, 2013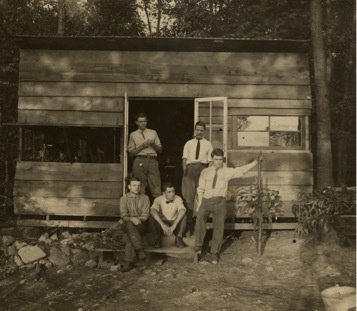 This week the students are heading out for break. For lots of guys, this is a chance to head for home, stretch out and relax from the big midterm crunch. For others, it is a chance to take off for points south – lots of sun, sand and fun. But for many Wabash men, it is something altogether different – it is a chance to learn by immersion into a subject, location or culture. This is a story about another Wabash professor and his passion for immersion learning.
Taking his Ph.D. at Cornell, Albert Reiff Bechtel was the Rose Professor of Botany who served Wabash for 30 years, retiring in 1952. Bechtel believed in fieldwork and used his time and talents to create the books An Introduction to Plant Science printed in 1938 and Keys to the Spring Flowering Plants of Central Indiana in 1939. Byron Trippet talks in his book Wabash on My Mind about Bechtel's love of teaching and of the outdoors, "He was a superb teacher. He was never flashy, never colorful…But he had a kind of quiet solidarity about him that grew on students. Above all, his sensitive love of nature, of anything that grew out of the earth, was a contagious quality which the dullest of his students recognized and admired. He was an excellent lecturer, vigorous, enthusiastic, obviously stocked with vast knowledge of his subject matter, but never pedantic. He was even better in the laboratory, patient and helpful with students poring over microscopes, explaining with freshness something he had explained hundreds of times before. He was at his best on field trips in the afternoon, leading a lab section of students over rough terrain in Pine Hills or Turkey Run, gathering specimens of plant life, pausing to give miniature lectures about a tree or a flower, or a seedling or a parasite. He painstakingly answered questions and tactfully corrected error. He made his students look at nature in a new way and to wonder about it."
Just this sort of passion for a subject is what inspires today's professors to share what they know of a place or a subject with their students via immersion trips. And while immersion today often involves travel to a far distant location, the underlying principles are the same as they were nearly 100 years ago and not so far away. All good teachers know that there is a substantial difference in the learning one does in class and the richness of firsthand observation via immersion. There are loads of other examples like these in our history – an engaged professor and eager students out in the field learning together – creating an education that runs deep and lasts a lifetime.
Photo: Chesnut Blight Lab in Field, Mt. Gretna, PA. 1912.