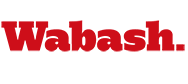 Scott S. Benedict '98
February 26, 2013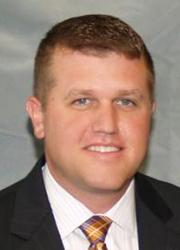 Scott Benedict is Vice President of Finance for Tx:Team, a rehabilitation services provider based in Indianapolis. Scott is responsible for finance, accounting, and business development at Tx:Team. He started his career with Deloitte Consulting in Detroit where he provided Strategy & Operations consulting services to Deloitte's healthcare clients. Scott spent four years as a staff consultant with Deloitte before accepting a position as Manager with a Detroit based healthcare consulting firm, Data Consulting Group.
In 2005, Scott became a Director of Finance at St. Vincent Hospital in Indianapolis. While at St. Vincent, Scott led numerous projects, including the development of St. Vincent Medical Center Northeast, a state-of-the-art outpatient facility in Fishers, IN. Before joining Tx:Team in 2009, Scott held the position of System Director of Planning & Business Development for St. Vincent Health.
Scott is active in the Indianapolis community, serving as a Board member for several charitable foundations, including Gary Brackett's IMPACT Foundation and the Zionsville Youth Football League. He is a member of Lord of Life Lutheran Church, where he served two terms on the Administrative Board as Treasurer. Scott is a member of the Board and recent past President of the Indianapolis Association of Wabash Men. Since graduating Scott has been actively involved with Wabash Career Services, sponsoring internships and participating in various student-alumni networking events. He has also worked with the Admissions Office on various recruiting events and has participated in OLAB as a mock union negotiator for the past two summers. Scott, his wife, Elisabeth, and three children live in Zionsville, IN.
Vote online for NAWM Board of Directors.