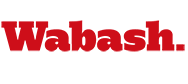 Alumni-Faculty Forum Focuses on Movies
by Jim Amidon

January 29, 2013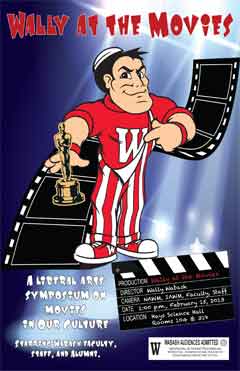 Two Wabash alumni who just returned from Sundance and one of the College's most accomplished directors headline the Fourth Annual Alumni-Faculty Symposium on the Liberal Arts, "Wally at the Movies."
The day-long series of talks on all aspects of film and movies takes place on Friday, February 15 at 1:00 p.m. The event ends with a festive banquet with a keynote address by Jo Throckmorton '87, founder and president of Blue Ace Media of Bloomington, Indiana.
To RSVP for Wally at the Movies, call Heather Bazzani at (765-361-6360) or email by clicking here. There is no cost to attend the presentations. The cost for the banquet is $25. RSVPs are due by February 11.
"We have a terrific line-up of alumni, faculty, and staff presenters," said event organizer Brad Johnson. "From using film to win football games to designing Sundance award-winning films, this year's symposium has something for everyone."
The event is a joint production of the National Association of Wabash Men, the Indianapolis Association of Wabash Men, and the faculty and staff of the College.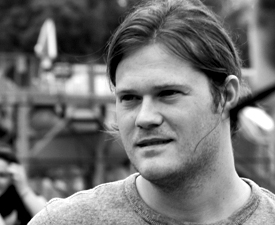 The day starts with a kickoff presentation by Wabash President Pat White, who in a previous career taught film studies and was a film critic.
After President White's talk at 1:00 p.m., 10 concurrent presentations will unfold in 45-minute sessions throughout the afternoon. All of the events take place in Hays Hall.
Michael Bricker '04 will talk about his emerging career as a production designer. The Wabash art major earned his master's degree in architecture, co-founded an urban development firm (People for Urban Progress), and has even served as a visiting assistant professor at his alma mater.
Bricker just returned from the Sundance Film Festival, where a film for which he served as production designer, Computer Chess, received the Alfred P. Sloan Prize.
He served as production designer for the award-winning independent film Natural Selection (2012), as well as My Name is Jerry (2010) and Blue Potato (2013).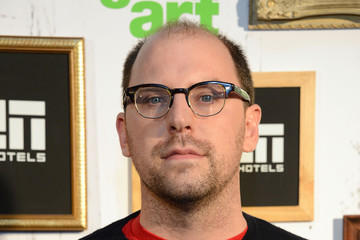 Russell Harbaugh '06 also just got back from Sundance, where he is part of the Screenwriters Lab. Harbaugh's master's thesis short film, Rolling on the Floor Laughing, was an Official Selection Short of the 2012 Sundance Festival.Currently in the process of developing his script Love After Love into his first feature film, Harbaugh will explore what he learned from making his short film, the process of expanding it into a longer form, and the movies that continue to inspire him.
"We know that our alumni are accomplished in all aspects business, medicine, and law, so it comes as no surprise that we have two, talented young alumni who are at the top of their game in the film industry," said Tom Runge '71, the College's Senior Director of Alumni and Parent Relations.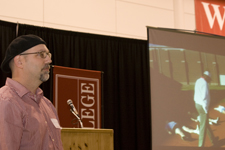 Throckmorton will provide the evening's keynote address. After earning his master's degree from Miami University, Throckmorton got his start working with award-winning director John Sayles. He later directed his own feature-length film, Suspicions, before setting out on a career in commercial film work.
Throckmorton has produced commercials for Toyota, Oliver Winery, the NCAA, and has worked on three Super Bowl commercials. He's done several promotional and documentary films for Wabash, including campus tours, commercials, and a documentary on the history of the Malcolm X Institute of Black Studies, Legacy of Hope. He works closely with Indiana University — as a producer of the Tom Crean Show, as an adjunct professor, and in the development of a branding initiative.
The complete schedule for Wally at the Movies includes:
1:00 p.m. — Hays 104 — President Patrick White
Have You Ever Been Mistaken for a Man? What Ripley, Thelma and Louise, Norma Rae, and Jewell Ivy
Teach us about What it Means to be a Man
2:00 p.m. — Hays 104 — Michael Bricker '04
Production Design or How to Create a Fake World in the Real World
2:00 p.m. — Hays 319 — Professors Crystal Benedicks & Jim Cherry
Screening the Unimaginable: 9/11, Spectatorship & The American Cinema
2:45 p.m. — Hays 104 — Russell Harbaugh '06
My First Feature: Surveying Cinematic Inspirations
2:45 p.m. — Hays 319 — Professor Lexie Hoerl
Hollywood Gentlemanliness & Codes of Chivalry in Film
3:30 p.m. — Hays 104 — Associate Dean Will Oprisko
I'm Batman: How the Dark Knight Inspires Us & Why His Villains Terrify Us
3:30 p.m. — Hays 319 — Keith Nelson '71
D. W. Griffith's 'Birth of a Nation' [1915]: Marketing Racism or Marketing Art?
4:15 p.m. — Hays 104 — Professor Warren Rosenberg
Wonder Boys: (White Male) English Professors in Film
4:15 p.m. — Hays 319 — Steve Badger '87 & Robert Meitus '88
How Globalization Threatens Intellectual Property and Freedom of Expression
5:00 p.m. — Hays 104 — Aaron Selby
The Use of Film as a Teaching and Analytical Tool in the Modern Game of Football
5:00 p.m. — Hays 319 — Archivist Beth Swift
Will Hays '00: More Than a Censor
6:00 p.m. — Cocktail Reception and Dinner at Detchon Center's International Hall
7:30 p.m. — Keynote Address — Jo Throckmorton '87
Block, Light, Prop, Shoot