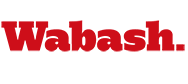 Royalty's Book Reviewed in Huffington Post
January 24, 2013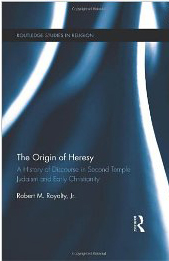 Religion Professor Robert Royalty's new book, The Origin of Heresy (Routledge, 2012), has been reviewed by Greg Carey in Thursday's edition of the Huffington Post.
The book traces the construction of the idea of 'heresy' in the rhetoric of ideological disagreements in Second Temple Jewish and early Christian texts and in the development of the polemical rhetoric against 'heretics,' called heresiology.
Carey is Professor of New Testament at Lancaster Theological Seminary in Pennsylvania. He is a frequent contributor to the Huffington Post, and wrote the review of Dr. Royalty's book for the Post's blog.
Carey writes, "An important new book by Robert M. Royalty Jr. points out that Christian heresy did not emerge when some misguided Christians deviated from a 'pure' and 'original' orthodoxy. 'Orthodoxy' did not precede 'heresy.' Instead, diversity marks Christianity as far back as we can see. Those who claimed an orthodox identity invented heresy by labeling others as deviant. Some Christians began identifying other Christians as 'false teachers' or "heretics" in the attempt to privilege their own way as 'orthodox.'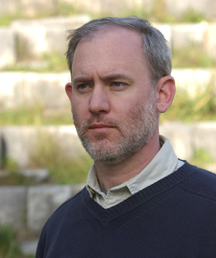 According to the book's description, Royalty argues that "one finds the origin of what comes to be labeled 'heresy' in the second century. In other words, there was such as thing as 'heresy' in ancient Jewish and Christian discourse before it was called 'heresy.' And by the end of the first century, the notion of heresy was integral to the political positioning of the early orthodox Christian party within the Roman Empire and the range of other Christian communities.
"This book is an original contribution to the field of Early Christian studies. Recent treatments of the origins of heresy and Christian identity have focused on the second century rather than on the earlier texts including the New Testament. The book further makes a methodological contribution by blurring the line between New Testament Studies and Early Christian studies, employing ideological and post-colonial critical methods."