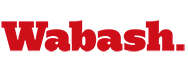 Bird '00 Talks about Political Organizing
by Howard Hewitt

January 2, 2013

Video Platform Video Management Video Solutions Video Player

Jeremy Bird '00 certainly got the political world's attention with a key hand in several of President Obama's primary wins in 2008. Bird rose to National Field Director for the 2012 campaign working at Obama's National Headquarters in Chicago.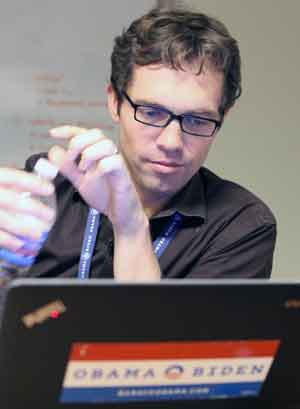 Bird, a religion major at Wabash and St. Louis native, has had a rapid ascent and can now claim having a key hand and then a leadership role in the election of the President of the United States – twice.
Bird brought a tenacious attention to detail, work ethic, and a congeniality to the Obama campaign in 2008 after stints with Vermont Governor Howard Dean's presidential campaign, time with Wake Up Wal-Mart, an advocacy group for employees, and Harvard graduate school.
Wabash Magazine visited Jeremy during the 2008 campaign when he was working in Philadelphia prior to the Pennsylvania primary. You can read that piece here from Wabash Magazine.
Bird spent time between campaigns working for the Democratic Central Committee, but he was still doing political organizing – but for issues more than a candidate.
Following President Obama's reelection Bird sat down for an interview about the past year as a campaign leader. The interview took place in downtown Chicago in the sprawling campaign headquarters.