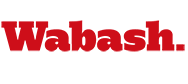 Tepper Says Classroom Needs Creativity
by Patrick Bryant '16

October 5, 2012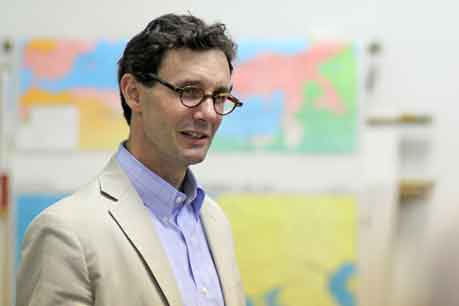 Dr. Stephen Tepper, an Associate Professor in the Department of Sociology at Vanderbilt University, visited Wabash Thursday and spoke of creativity as "imperative" in the classroom and its "vitality" as a key part in career satisfaction and in impacting society for the better. The talk, entitled Creative work and the art of creativity, took a statistical approach to the idea of creativity in the classroom and beyond.
"I think students are increasingly looking for environments that they feel are conducive to creative work," Tepper said.
Furthering the point, Tepper said a report by The Wall Street Journal found that 75 percent of college graduates move to a city in order to look for a job as opposed to first applying for a job and then moving to that company's respective city upon hire. Once they found a job, it was in nearly all cases one of many, Tepper said, where 25 percent of those between the ages of 18 and 44 were going to have 15 or more jobs in his or her lifetime, with the middle 50 percent of the study having an average of 11 jobs. Tepper spoke of a new economy of risk, entrepreneurship, dominated by self-starting, creative individuals.
"Dealing with ambiguity or tolerating ambiguity in your career is a key cornerstone of creativity," Tepper said.
Tepper said a majority of Americans polled felt "very concerned" about where "things are going these days." He said that sort of mentality "does not produce good things," and the "creative economy is our greatest asset."
"We have disengagement, alienation, paranoia, intolerance, incivility," Tepper said.
One issue the nation faces, according to Tepper, is the notion that the economy is material-driven more so than idea-driven. Tepper said that structure is out of date, especially considering a survey, conducted by IBM, of 1,500 CEOs in which they cited creativity as number one in "leadership competency for the future." In Tepper's explanation, this industrial-focused society is not limited simply to the economy, but he cited an article in which it included K through 12 classrooms as well.
"Our schools are set up to serve an industrial workforce," Tepper said. "They're sort of set up like a factory. The idea that we ring bells, move from station to station, [and] are highly specialized into production stations, if you will. And how about students? They kind of come in in batches, and then we're adding value to them, and they all leave at the same time, like they all leave the system at the same time, which absolutely has nothing to do with how the student learned, like we'd do with products on a factory line."
He said it isn't exclusive to primary and secondary education either.
"Higher education may be different slightly from K through 12, but not so much, we still have a pretty industrial model here as well."
For sophomore Brady Gilliam, it was statistics shared by Tepper on job satisfaction and overall happiness through creativity that stood out to him.
"I'm a studio art major, so listening to him talk about art majors being happy after college, finding jobs, not necessarily making a ton of money, but also, they're just happy with what they have and happy with their creativity," Gilliam said.
Gilliam said that wasn't his impression before the talk.
"I've been told by many people that I'll be serving as a waiter, not going to be able to find a job after school," he said.
According to Gilliam, the talk inspired him to press on with his dreams.
"It assures me that I'm not going to be sad with the choice that I make in being a studio art major."
Tepper is also the Associate Director of the Curb Center for Art, Enterprise, and Public Policy at Vanderbilt, endowed by Mike Curb, owner of the largest independent record label and a former lieutenant governor of California. The program, the first of its kind in the nation, offers a minor centered on creativity and its role in leadership and citizenship. Its four major principles, according to Tepper, are the "aptitude to invent and imagine, develop expressive agility, dexterity to develop and implement, and the ability to critically examine."
"It's not just about giving the young people the skills to be creative, so they can go back in their studio and produce their whatever it is that they want to produce, it's [involves] thinking about if you have these creative skills, how you can help the world with them," Tepper said.