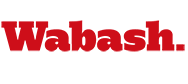 Wabash at the Whitecaps
by Michael Warren

August 1, 2012

Over 40 Wabash alumni, family, and friends enjoyed a pleasant evening at Fifth Third Ballpark in Grand Rapids watching the hometown Whitecaps (Single A affiliate of the Detroit Tigers) battle the Lake County Captains.

There was an amazing crowd all across the ballpark on "Dime Dog" night, but the Wabash crowd in Suite 312 had to have the best time of anyone. Many gathered inside to enjoy conversation in the air conditioning while others took in the fantastic view of the ballpark on the outside portion of the suite.

Special thanks to Justin Vander Iest '06 for handling all of the arrangements for the evening and to Jay Fisher '66 for providing food and drinks for those in attendance.

Click here for photos from the evening.