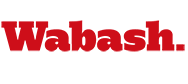 McCarthy Named NCAA Postgraduate Scholar
by Brent Harris

March 14, 2012

Wabash College senior Kevin McCarthy enjoyed his spring break week. Saturday McCarthy became the men's national champion in the mile run at the 2012 NCAA Division III Indoor Track and Field Championships. Prior to leaving for the meet, he was notified he would receive an NCAA Postgraduate Scholarship.

The NCAA created the Postgraduate Scholarship program in 1964 "to promote and encourage postgraduate education by rewarding the Association's most accomplished student-athletes through their participation in NCAA championship and/or emerging sports." The award is among the most prestigious presented by the association.

McCarthy is the 19th Wabash College student-athlete to receive the NCAA Postgraduate Scholarship. Patrick Millikan '07 was the last recipient in 2007. Dick Bowerman '72 is the only other cross country runner in Wabash history to receive the award.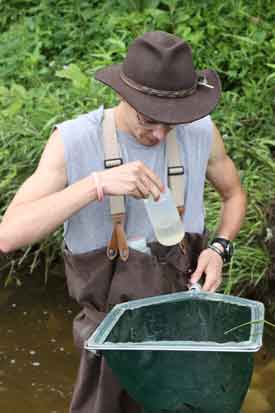 "I was both extraordinarily thankful and surprised to learn I had been selected to receive the scholarship," McCarthy said. "My mom actually didn't even know about it. I received the email announcement and was so excited that my mom ran over to the computer to see what had happened.
"I am so thankful to everyone who assisted me through this process. Professor Tobey Herzog, Professor Amanda Ingram, Professor Greg Redding, Coach Roger Busch, Coach Clyde Morgan, and all of the other people who were so helpful to allow me to even be considered for this award."
To be nominated student-athletes must be in their final year of eligibility and plan to pursue graduate study. Nominees must also maintain at least a 3.2 cumulative grade point average.
The scholarship committee evaluates nominees based on their athletics and academic accomplishments. Community service, campus and community leadership, and volunteer activities are also reviewed as part of the nomination. The award is a one-time, non-renewable grant of $7,500.
McCarthy finished sixth at the 2011 NCAA Division III Men's Cross Country championship, adding All-America honors to a significant list of athletic achievements throughout his four years at Wabash. He is a five-time All-American, earning top-eight places in the 800-meter run, 1500-meter run, 3,000-meter steeplechase, one-mile run, and in cross country.
After finishing second at the North Coast Athletic Conference men's cross country championship meet and helping the Little Giants to their first-ever NCAC title, McCarthy won the 2011 NCAA Great Lakes Regional championship. Those performances helped him earn the Regional Cross Country Runner of the Year from US Track and Field and Cross Country Coaches Association. A year ago, he was named the 2011 USTFCCA Regional Outdoor Track Athlete of the Year.
McCarthy was recently named the NCAC Men's Distance/Middle Distance Performer of the Year at the league's indoor track and field championship meet after winning the mile and anchoring the first-place distance medley relay team and setting meet record in both events.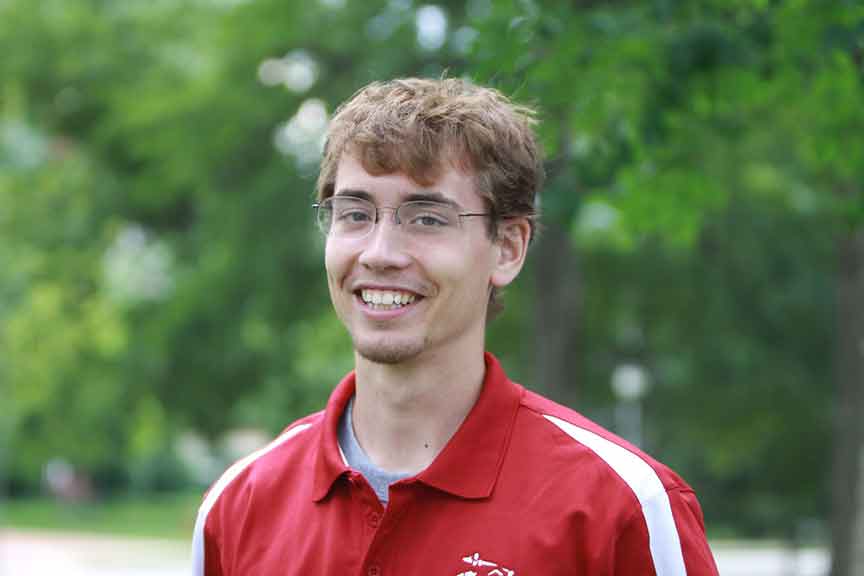 McCarthy is the head resident assistant at Wabash. He also serves as president of the Wabash Acts Responsible organization, a group that promotes sportsmanship and responsible student behavior. He is also the manager of the College's NCAA Choices Grant. McCarthy has served as a medical volunteer with both the Frontier Nursing Service in the Appalachian Mountain range in addition to service in South America.
"Kevin McCarthy is an extraordinary Wabash man and a great choice for this prestigious award," Wabash College President Patrick E. White said. "Kevin arrived at Wabash ready to take advantage of all that the College has to offer. I have watched him have an impact as a leader in track and cross-country and as head resident assistant. In sports he has led a generation of runners to higher ambitions for their team and themselves. His articulation of the Gentleman's Rule to freshmen during orientation is a clear and forceful as I have ever heard from a student, and he has lived it out in his commitment to self-discipline and excellence."
With his victory in the mile at the 2012 NCAA indoor championship meet, McCarthy became the first Wabash College athlete to win a national title since Tom Puschak '89 captured the men's hammer throw title in 1989.
"Kevin has accomplished so much here at Wabash, but as with all Wabash men, his college years are only the beginning," President White added. "The NCAA Postgraduate Scholarship is recognition of his achievement and his promise. All Wabash is proud of what he has accomplished and looking forward to what he will accomplish in the years ahead."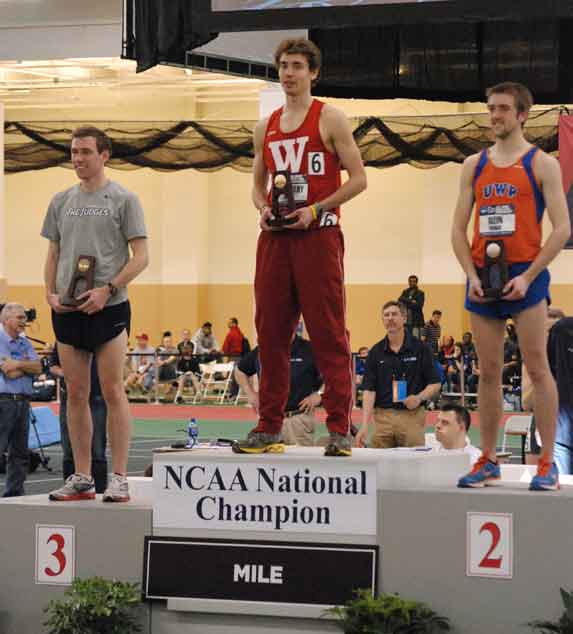 Dr. Tobey Herzog, former faculty athletic representative, echoed President White.
"As an outstanding student and as an outstanding cross-country and track participant, Kevin represents the best of what it means to be a scholar-athlete at a Division III institution. He has worked diligently on the playing field and in the classroom, and he has made the most of his opportunities and his abilities.
"Wabash is very proud of Kevin's accomplishments as a track and cross country athlete and his contributions to his various teams' successes, but we are even prouder of Kevin as a scholar, a leader in our college community, and a compassionate, outwardly focused citizen of the world. Kevin is one of Wabash's best and brightest. He will be an outstanding medical student, physician, alumnus of the college, and model of the Division III scholar-athlete."
"Kevin is the picture-perfect model of an athlete that gets consistently better each and every day," Head Cross Country Coach Roger Busch '96 said. "He's gotten better as an athlete and as a student of the sport, which I think has helped him develop a philosophy of hard work to achieve good results in the classroom, too. It's truly a great honor for Kevin, and very well deserved."
Director of Athletics and Wellness Joe Haklin '73, a two-sport Academic All-American as an undergraduate, has a special appreciation for the true student-athlete.
"Kevin exemplifies all that is good in collegiate sports," Haklin said. "He is dedicated to team success in cross country and track even as he trains relentlessly to achieve as an individual performer. He is an outstanding leader on campus and he is committed to serving the less fortunate off campus. I cannot think of a better representative of the Division III ideal of what it means to be a student-athlete than Kevin McCarthy."
McCarthy plans to attend Marian University in Indianapolis and will study in either the school's new College of Osteopathic Medicine or the accelerated Bachelor of Science in Nursing program.