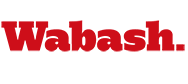 Keshavjee: Gandhi, Mandela & King
February 29, 2012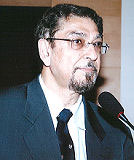 Wabash College invites the public to a talk by Dr. Mohamed M. Keshavjee at 7:30 p.m., Tuesday, March 13, in Lovell Lecture Room (101) in Baxter Hall. The title of Keshavjee's lecture is, "Gandhi, Mandela and King: Mediators with a Soul."
Keshavjee recently retired from serving for 32 years in the Secretariat of the Aga Khan at Aiglemont, north of Paris.
He was Barrister at Law at Gray's Inn, London and has a law degree from Queen's University, Canada.
He recently completed a Ph.D. in law from the School of Oriental and African Studies of the University of London, with a thesis on Alternative Dispute Resolution in Diasporic Muslim community in the UK.
For the past 10 years he served as Director of International Training Programs of the Conciliation and Mediation Boards, implementing mediation programs among Ismaili Muslims in 17 countries.
The lecture, co-sponsored by the Religion Department, the Pre-Law Society, the International Students Association and the Wabash Pastoral Leadership Program, is free and open to the public.