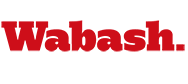 Campus Hosting Special Olympics Tournament
by Jacob Burnett '15

February 1, 2012

Wabash's Sigma Chi will take the lead in organizing this weekend's Special Olympics basketball tournament. The Saturday tournament runs all day and is made possible by many campus volunteers.

This event has been a tradition with the Sigma Chi house.

"The Special Olympics has worked with Sigma Chi for all the events for about the past 10 years" junior Sigma Chi Victor Wagner said. "We were not able to host the event my sophomore year due to scheduling conflicts. The philanthropy chair heads up the event and works with Russ Switzer, the representative from the Special Olympics, by reserving the Allen Center and getting equipment."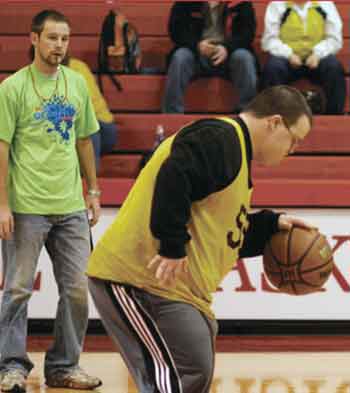 The tournament planning starts in the summer preceding. "It was a really cool experience (my freshman year) to be a volunteer for a big event." Wagner said. "The participants may have disabilities but they probably can play basketball better than half the campus right now. It's enjoyable watching someone else have a good time, and it is the payback you get for helping these kids for just one day."
The participants also have a very rewarding experience through playing basketball.
"They have a real love for basketball." Wagner said. "Some of the participants have playing at the high school level and others just want to have fun. I remember a girl who had a great time just because she got to bounce the ball. They have a great time."
Helping with the Special Olympics gives Wabash an opportunity to give back to the community on a much larger scale. It benefits not only Crawfordsville, but it also grants Wabash the opportunity to give back to a large part of Indiana. The Special Olympics is one of many ways in which the college accomplishes its goal of living humanely.
There are time slots for volunteers from 8:30 a.m. to 6 p.m. on hourly shifts, and you can sign up for more than one. There are three positions: timing, scoring, and refereeing positions. If you are interested in spending an hour or two of your Saturday before Super Bowl XLVI helping others, Wagner will be visiting living units around campus or you can e-mail him at dvwagner13@wabash.edu.