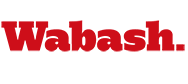 Basketball Opens 2012 with NCAC Road Trip
by Brent Harris

January 6, 2012

Wabash may have finished the 2011 portion of its basketball season with a 10-1 record, but the Little Giants know their toughest test begins this weekend with a pair of North Coast Athletic Conference road games.

The Little Giants, ranked 17th in the latest D3hoops.com poll, will travel to northeast Ohio Friday to play Hiram College (8-3, 1-1 NCAC) before heading further east to Meadville, Pennsylvania to play Allegheny College (2-9, 0-2 NCAC) Saturday afternoon.

Wabash head coach Antoine Carpenter knows his team will be tested both days.

"Now we're back in conference play with these two key road games," Carpenter said. "Because of the unbalanced schedule, we only get one chance to play Hiram and Allegheny. That makes these games key in terms of conference tournament seeding.

"Hiram really has the capability of scoring a lot of points. Our defense will be tested, but they will also want to control the tempo, which affects both ends of the floor. They have won six straight games, so we are catching them at a time when they are playing their best basketball. Allegheny has struggled a little bit in terms of wins and losses, but has the talent to be a very competitive team. We have to be prepared to play both days to stay at the top of the league standings."

The Little Giants are tied with Ohio Wesleyan (11-1, 3-0 NCAC), and Wittenberg (9-3, 3-0 NCAC) as the NCAC leaders heading into the heart of the league schedule. Friday night's game at Hiram begins at 8 p.m. Saturday's game at Allegheny tips off at 2 p.m.

Wabash won its first nine games before falling to then-undefeated Transylvania 66-61 in the championship game of the Pioneers' Don Lane Tournament. The Little Giants rebounded with a seven-point overtime victory last Thursday against Franklin. Five players scored in double figures in the win against the Grizzlies, a balanced offensive performance that has become a signature of this year's team.

"We play hard when we're on the court, but I think the real reason behind our success is that we play together," senior forward Derek Bailey said. "We know that anyone on the floor can make a big play and score for us. It's not just a couple of players providing the points. Everyone is a threat on offense."


Fellow senior
Brian Shelbourne
is one of those threats. The guard recorded his first career double-double with a 13-point, 11-rebound effort against Franklin. Shelbourne has doubled his scoring average from last season, scoring at a 10.4 points-per-game clip compared to 5.6 points a contest last season. He is just one of several players that have been major contributors to the Little Giants' solid start.
"Some nights you are on as a player, but there are so many guys who can provide a lift if you're not having a good night offensively," Shelbourne said. "We were struggling earlier this season in the game at Denison, but freshman
Austin Hawn
came in and hit some big baskets to help us win that game.
"It's not about the seniors or the starters being the guys that have to provide a bulk of the offense. We have confidence in every player that comes into the game. We know everyone on the roster can contribute."
Wabash will need that team effort to continue entering this difficult portion of the schedule. Hiram's six-game winning streak has been triggered by seniors Jamaal Watkins and Andrew Wiegand, junior Alan Sheppard, and sophomore Aaron Stefanov. All four average in double figures, led by Watkins 18 points-per-game average. Stefanov has chipped in 15.5 points a game, while Wiegand is averaging 13.2 points. Sheppard led the team in scoring with 25 points in the Terriers' 89-75 win over Thiel at the Mose Hole Classic at Wooster as part of his 14.2 points-per-game scoring average.
The Terrier offense runs though junior guard Justin Wisniewski, who averages six assists a game. Hiram recorded a total of 23 assists against Thiel.
Allegheny is led by senior James Ness and with 16.6 points- and 7.7 rebounds-per-game averages. Devon McLeod is averaging 10.5 points a contest. Ryan Stanko heads into the weekend averaging 9.9 points a game. The Gators opened the season with a record of 2-3, but have dropped their last six games, including a ten-point loss to Thiel and an 18-point loss to Baldwin-Wallace. Wabash defeated Baldwin-Wallace 63-61 in the first game of the Don Lane tourney at Transylvania. Allegheny will play DePauw University Friday evening before playing host to Wabash Saturday.
"It's obviously a tough weekend, playing back-to-back conference games within a span of 24 hours," Carpenter said. "One thing is certain. You need to have several different players who can help you during this stretch, and we believe that's exactly what we have on our roster. More importantly, our players aren't worried about who scores the most points, they just want to do what is necessary to win the game."