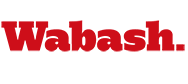 Hurckes '56 Endows Scholarship
December 20, 2011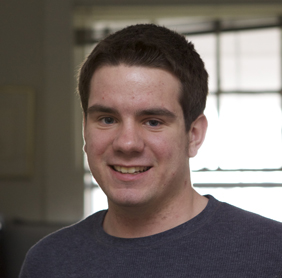 Richard Hurckes '56 was looking for a way to honor his mentors and friends Alex Carroll and Robert Beck '20 for their lifelong dedication to teaching and encouraging honor, character, scholarship, hard work, and love of country.
Hurckes and his wife chose to make a gift to the Challenge of Excellence to establish the Alex S. Carroll and Robert J. Beck Honorary Scholarship.
Robert J. Beck '20 held a lifelong dedication to teaching and promoting honor, character, scholarship, and hard work. He had a profound influence on many Wabash men, including his Thomson McKinnon colleague Hurckes.
Alex S. Carroll, at age 93, remains an influential leader and volunteer in Indianapolis. Much like his business partner and friend, Bob Beck, Carroll is a passionate advocate for ethical business practice, leadership and education.
Even though he is not a Wabash alum, Mr. Carroll has had a positive influence on the College. He has trained and mentored Wabash men at the financial firm of Thomson & McKinnon; he, along with Beck, helped develop the College's Opportunities to Learn About Business (O.L.A.B.) program; and Mr. Carroll has also been generous to Wabash, supporting student opportunities through the Price-Beck Scholarship Fund.
Hired, trained, and mentored by Carroll and Beck at Thomson McKinnon, Hurckes said of the men, "They were deeply involved in the educational process. They thought there was nothing better than creating opportunities for young men to go to college who didn't have an opportunity to do that. And I feel the same way.
"I thought there was no better way than to have a scholarship in the name of Bob Beck who was an alumnus and Alex Carroll who was a driving force for myself and what I achieved in life. It's just a way to help young guys move forward."
The first recipient of the Carroll-Beck Scholarship is freshman Wes Hauser (photo above). The native of De Soto, MO., understands firsthand the impact of endowed gifts. "To me, this scholarship ultimately adds another layer of responsibility to my academic and social goals here at Wabash. I feel I have a duty to represent the high ideals Wabash prizes in my everyday life in a way that would make Mr. and Mrs. Hurckes proud. By receiving this scholarship, I have been given an opportunity to limit the costs of my undergraduate education, opening the doors to a wider range of options following graduation. This scholarship places some of my long-term goals more easily within my reach."
To learn more about the Challenge of Excellence visit www.wabash.edu/excellence.