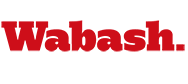 44th Annual Christmas Festival Wednesday
December 5, 2011

The 44th Annual Christmas Festival of Music and Readings at Wabash College will be held this Wednesday evening, December 7, in the Chapel. The Festival will begin at 8:00 pm. Preludial music of the season will commence around 7:30.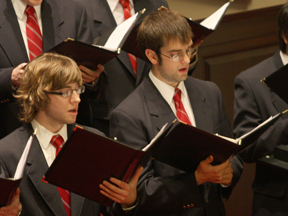 The Christmas Festival, which started at Wabash in 1969, alternates performances of musical numbers, congregational hymns, and several readings from scripture. It is modeled on the King's College Festival of Lessons and Carols at Cambridge University in England.
The Festival is free and open to everyone. Dress is completely casual. Please come as you are.
This year the Festival will feature various musical groups, including the Brass Ensemble, Wamidan, the Wamidan Children's Ensemble, the T-Tones, and the Wabash College Glee Club. There will also be a vocal solo by Abigail Gillan, and a piano duet by John Murrell and David Gunderman. Organ music will be performed by Zach Rohrbach and Cheryl Everett.
The readers for the evening will include Sam Rocha, Wally Novak, Christie Byun, André Adeyemi, Jill Lamberton, John Holm, Steven Henke, Alison Kothe, Zach Rohrbach, and Joe Emmick.
Following the Festival, there will be reception in the Sparks Center, catered by Bon Appetit.