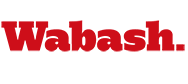 Hill to Speak Thursday on Race, Politics
November 16, 2011

Dr. Marc Lamont Hill will be giving a talk titled "Race, Politics, and the American Life" at 8 p.m. Thursday in Hays 104. Dr. Marc Lamont Hill holds a Ph.D. from the University of Pennsylvania. His research focuses on the intersections between culture, politics, and education. Dr. Hill has lectured widely and provides regular commentary for media outlets like NPR, Washington Post, Essence Magazine, and the New York Times. He also provides regular commentary for CNN, MSNBC, and Fox News Channel, where he was a political contributor and regular guest on The O'Reilly Factor.

Dr. Hill has been a social justice activist and organizer. He helped develop My5th, a non-profit organization devoted to educating youth about their legal rights and responsibilities. He is also a board member and organizer of the Philadelphia Student Union. In addition to his political work, Dr. Hill continues to work directly with African American and Latino youth. In 2001, he started a literacy project that uses hip-hop culture to increase school engagement and reading skills among high school students. In 2005, Ebony Magazine named him one of America's top 30 Black leaders under 30 years old.
His talk will spark intellectual discourse amongst the attendants that will resonant through campus. Dr. Hill brings a fresh perspective to current issues. "Race, Politics, and the American Life" grants listeners an educative opportunity to engage in intellectual discourse. \
The talk is free and open to the public. His appearance is sponsored by the Wabash College Democrats.