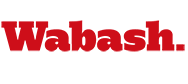 17 from All-Male Urban Prep Among Top 10
by Steve Charles

November 4, 2011

Wabash is both a great education and "a place that you can make, that you can shape with your involvement here," Dean of the College Gary Phillips told 17 seniors visiting the College from Urban Prep High School in Chicago.

The seniors, enjoying a lunch meeting at the College's Malcolm X Institute of Black Studies during Top 10 Visit Day on Friday, are all in the top 10 percent of their class at Urban Prep, a charter high school whose mission is "to provide a comprehensive, high-quality college preparatory education to young men that results in graduates succeeding in college."

Introducing himself to a group that included Phillips, Wabash Trustee Emeritus Robert Wedgeworth '59, Terrence Butler '96, Senior Associate Director of Admissions Walter Blake and ten current Wabash students, Urban Prep Student Body President Jarrett Roby noted that "five percent of high school graduates from the entire city of Chicago that go on to college come from Urban Prep."

Urban Prep alumnus and Wabash freshman Eric Charles told the visiting seniors, "I really like it here; it feels a lot like Urban Prep to me, in some ways. Don't say no just because there are no girl students here!"

Wedgeworth contacted officials at Urban Prep soon after the school opened, suggesting they consider Wabash as a destination for their graduates. Blake began making admissions visits there three years ago. Both were heartened by the school's impressive turnout at Top 10 Visit Day.

"They seem to be doing a fine job up there," Wedgeworth said of Urban Prep. "The school is a natural recruiting ground for Wabash, and I think the College could be a great fit for their guys. I'm really glad they're here."

Dean Phillips encouraged the seniors to ask questions, get to know as much as they could during their visits. "Try to get a sense of what this College might mean to you," Phillips said.