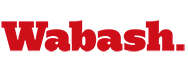 Reese's Film Premiere a Success
November 2, 2011

Crawfordsville native and Wabash College senior Joe Reese premiered his documentary film Friday to a packed house in Korbe Classroom..

Reese, collaborating with Assistant Professor of Art Elizabeth Morton, directed a film on the life and work of African woodcarver Lamidi Olonade Fakeye, which has enjoyed screenings from Los Angeles to Washington and from Barbados to Nigeria, but made its debut in Crawfordsville Friday night.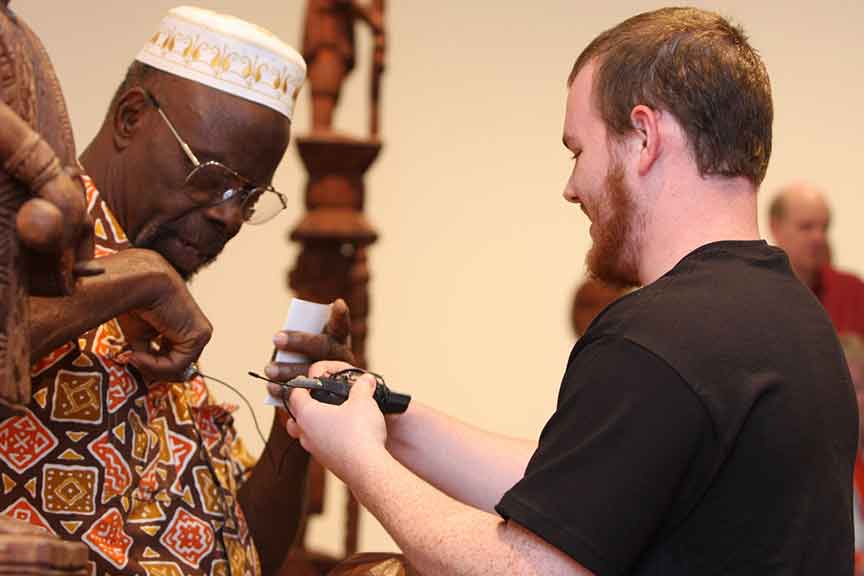 Reese spent months researching Fakeye for the film, Lamidi Olonade Fakeye: The Life of a Master Carver, and documented the artist's residency at Wabash College. Reese, Morton, and biographer Bruce Haight will discuss the film immediately after the screening.
Reese's film was an "Official Selection" at the Africa World Documentary Festival 2011 and was named a "Pick List" event by Chicago Art Magazine in November 2010.
"After a productive and celebrated woodcarving career, Lamidi Fakeye passed away suddenly on Christmas Day 2009 in Nigeria," said Reese. "This documentary was filmed during Lamidi's final tour to the United States in October of 2009 and features his final interviews."
For the last several decades, Fakeye — a fifth generation Yoruba sculptor from Nigeria — was Africa's most renowned woodcarver as well as an international ambassador for African art.
With a backdrop of his stunning sculptures spanning nearly 70 years, Lamidi gives voice to the remarkable story of his life in Reese's documentary. Lamidi talks about his early days working with George Bamidele Areogun for Father Kevin Carroll at the Roman Catholic mission in Oye Ekiti, Nigeria, which led to national and international acclaim.
In the film Fakeye also discusses his life in France studying at the Paris Ecole de Beaux Arts and his many tours in the United States, which led to his career as a professor at Obafemi Awolowo University in Ife. Throughout the documentary, friends and experts comment on Lamidi's life, career, and the significance of his art.
The film is narrated by Wabash theater professor Jim Cherry with original music by Wabash music professor James Makubuya. It was produced by Dr. Morton, and involved the talents of Wabash's Xumin Sun, Aaron Cantu, Paul Yangnan Liu, Kelvin Burzon, Adam Phipps, Adam Bowen, and Kristen Wilkins.
See the trailer for Lamidi Olonade Fakeye: The Life of a Master Carver