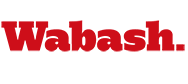 Whitmer '69: The Liberal Arts as Ammunition
October 19, 2011

Frederick Whitmer, one of the country's foremost litigators in intellectual property and patent law cases, returns to his alma mater Tuesday and Wednesday, and will talk about how his Wabash liberal arts education prepared him for his career as a trial lawyer.

Mr. Whitmer's talk, entitled "Arming Yourself for the Litigation Battlefield: the Liberal Arts Education as Ammunition," will be held on Wednesday, October 26 in Hays 104 at 12:15 p.m. Lunch will be provided.

Mr. Whitmer will also serve as a judge in Tuesday night's 18th Annual Moot Court Finals.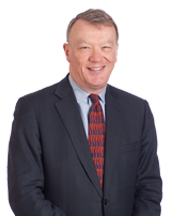 A native of Terre Haute, he was graduated cum laude from Wabash in 1969 as a history major and German minor, and was elected to Phi Beta Kappa. He served as president of his fraternity, Tau Kappa Epsilon, was president of the honorary society, Delta Phi Alpha, and was news director of WNDY radio. He was a four-year member of the Glee Club and received the Glee Club Senior Award in 1969.
He received a Woodrow Wilson Fellowship to study German, and later earned his juris doctorate from Columbia University where he was a Harlan Fiske Stone Scholar in "recognition of superior academic achievement." He began his law career with Kaye, Scholer, Fierman, Hays & Handler before becoming a partner at Pitney, Hardin, Kipp & Szuch LLP. He was co-chair of the Intellectual Property Litigation Practice Group at Thelen Reid Brown Raysman & Steiner LLP in New York.
In 2009, Mr. Whitmer joined Kilpatrick Townsend & Stockton LLP — North America's top firm for Intellectual Property and Trademark law. He was named a New York "Super Lawyer" in 2010 and 2011.
He is the author of Litigation is War: Strategy and Tactics for Litigation Battlefield (West Legalworks, 2007), which explores litigation strategy based on concepts of military strategy derived from Carl von Clausewitz's On War.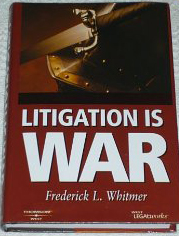 Mr. Whitmer focuses his practice in intellectual property and business litigation. His patent litigation experience has involved a wide array of technologies across many industries, ranging from the simple mechanical to complex computer software and systems patents, to medical devices and chemical products. He has successfully represented both plaintiffs and defendants in patent infringement matters.
Complementing his intellectual property litigation work, Mr. Whitmer's general litigation experience has involved several high profile cases, including in antitrust, telecommunications, libel, press rights, privacy issues, and trade secrets. He has litigated complex matters on behalf of Fortune 100 clients throughout the country and abroad. Mr. Whitmer has also supplemented his trial experience with a substantial appellate practice, successfully representing both appellants and appellees.
Mr. Whitmer is a member of the American Bar Association and has Bar Admissions in New York and New Jersey. He has Court Admissions in the U.S. Supreme Court, U.S. Court of Appeals for the Second Circuit, U.S. Court of Appeals for the Third Circuit, U.S. Court of Appeals for the Seventh Circuit, and U.S. Court of Appeals for the Federal Circuit.