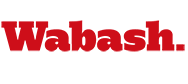 Seventh Wabash Day This Weekend
October 11, 2011

Wabash College alums will again spend part of their weekend living humanely and making their communities a better place to live.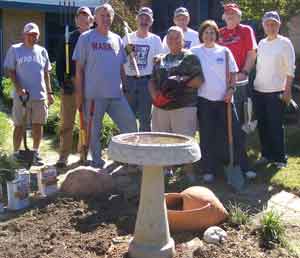 The seventh-annual Wabash Day will feature community service projects in cities ranging from Oakland, California, Atlanta, Georga, and Washington D. C.
Wabash Day is short for Wabash Alumni Benefiting And Serving Humanity. It is the national day of community service organized by Wabash alumni and carried out by alumni, families, friends, and students.
Wabash men will clean park trails, work in food banks, and assist charitable organizations in many different ways.
There will be 34 different work sites across the country.
"Wabash Day has become another of the College's great annual traditions," said Director of Alumni Affairs Tom Runge. "Wabash men take the College's mission statement seriously and incorporate 'living humanely' into their daily adult lives.
"It does the College proud to have these men out in their Wabash sweatshirts and tshirts displaying her honored name on one fall Saturday morning each year."
Crawfordsville
The Montgomery County Wabash Day will be held Oct. 29 to take advantage of having student on campus. This week is fall break at Wabash. More information on the three projects below and other possible projects will be shared with students prior to the 29th
Making Strides Against Breast Cancer
-Set up 10/28 - 4-6
-Help Run and Tear Down Walk - Saturday 10/29- 6 am -Noon
-Betas and Theta Delta Chi
Vanity Theater Work Day Contact-Jim Amidon
- Clean Up and organize the storage areas of the theater 9- NOON
- 15 - 20 Volunteers
Habitat for Humanity Contact- Herm Haffner
-Framing the new house
10-15 Volunteers (We can use more or less)