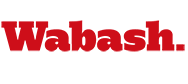 Emmick '92 Headed to Elmhurst as VP
by Jim Amidon

September 21, 2011

Joe Emmick '92, Dean for College Advancement at Wabash since 2003, has accepted a new position as Vice President for Development and Alumni Relations at Elmhurst College in Elmhurst, Illinois. He will continue to lead Wabash's Advancement Office through December 31.

"Our Strategic Plan calls on us to accomplish ambitious financial goals and extend our network of alumni and alumnae throughout the country," said Elmhurst College President S. Alan Ray. "Joe Emmick has the personal and professional qualities and experience to achieve those goals and more. His success at Wabash, a leading liberal arts college, speaks for itself. I am extremely pleased to welcome him to the College's senior leadership team."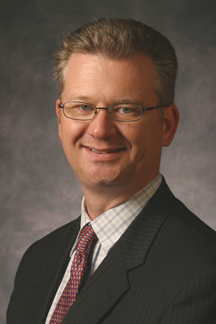 Emmick majored in English, graduated cum laude in 1992, and earned the Phi Beta Kappa Prize in his senior year for his work as the radio play-by-play voice of Wabash athletics over his four years on campus. He has continued to broadcast Wabash football games on a statewide television network, as well as the annual Monon Bell Classic on HDNet.
He returned to Wabash in 1997 as a Major Gifts Officer, was promoted to Senior Major Gifts and Planned Giving Officer a year later, and in 2000 he became Director of Development.
He was instrumental in Wabash's successful, $136 million Campaign for Leadership and was the architect of the College's current Challenge of Excellence campaign. Under Dean Emmick's leadership, Wabash has had unprecedented success in its Annual Fund, which has surpassed $3 million in each of the last four years.
"This was not an easy decision for me," Emmick said. "I love Wabash and the ways in which it has literally changed my life. The more I progressed in Elmhurst's search, the more obvious it was to Sara and me that it was the perfect balance between an excellent liberal arts college at which I'd like to work and a major metropolitan area in which we want to live and raise Will. As difficult as it will be to leave a place at which I've spent 19 of the last 24 years of my life, we are excited about this new opportunity in our lives."
Emmick has been active in Montgomery County with the Youth Services Bureau, for which he served as president of the board of directors.
"While I am sad to lose Joe, I am excited for what this opportunity means to him and to Sara and Will," said Wabash President Patrick White. "I am sure that Joe will be a great success in his new position and look forward to seeing him at Wabash alumni events on campus and in the Chicago area."
At Elmhurst, Emmick will lead a team of 22 advancement professionals that is responsible for generating ever-increasing levels of philanthropic support for the College, a crucial task as Elmhurst pursues its ambitious Science and Health Initiative and seeks scholarship and other funds to support its students and advance its academic enterprise.
Elmhurst is a liberal arts college with approximately 2,800 undergraduate and 300 graduate students located 30 miles west of downtown Chicago.