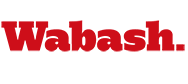 Wabash Top Tier in US News Guide
September 13, 2011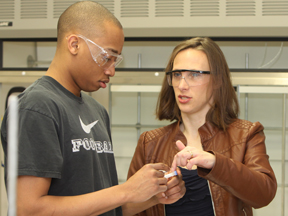 Wabash College is again ranked in the top tier of national liberal arts colleges in the 2012 U.S. News and World Report's Best Colleges guide.
This ranking follows Wabash's inclusion in the Princeton Review's The Best 376 College's guide, in which Wabash ranked in the top-20 in eight statistical categories. Wabash is also one of 40 schools featured in Loren Pope's Colleges That Change Lives, and is featured in the 2012 edition of the Fiske Guide to Colleges.
In the U.S. News guide, Wabash is ranked 53rd among national liberal arts colleges — tied with St. Olaf (MN), St. Lawrence (NY), and DePauw.
Wabash administrators wrestle with college rankings each year, knowing that no publication, website, or book can adequately and accurately portray the critical aspects that make a specific college a good fit for specific students.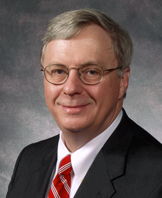 "Each year the U.S. News and World Report rankings create a flurry of discussion about what the rankings mean," said Wabash President Patrick E. White. "The attention should be directed more at the colleges themselves and in celebrating the extraordinary variety of American higher education. High school students and their families can find a lot of information here to discover which college is right for them."
Dean of Admissions and Financial Aid Steve Klein echoes President White's thoughts — guides can be helpful if they provide opportunities for students and their parents to get more involved in the college search process. But he also cautions families to look beyond the guides and get to campuses that they find compelling.
"I have mixed emotions about any of the rankings because the college search is ultimately about finding the right fit for each student," said Dean Klein. "To the extent that the rankings invite young men and their families to take a closer look at Wabash, they're helpful.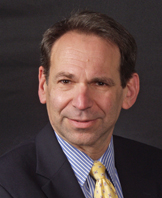 "Some of the categories that factor into a school's actual ranking in US News amuse me, including the six-year graduation rate. I have yet to find a parent who wants to sign up for that plan! A four-year rate would be more helpful to Hoosiers who are often considering small quality liberal arts colleges and large state schools."
"We are happy that Wabash continues to rank high, but what matters more is why we do well, including our continued strength in retention, our rising alumni giving rate, and our excellent faculty, not to mention strengths not measured, like the diversity of our student body and our constant commitment to take young men seriously and to challenge them to make the most of their lives," added President White.
In the last two years, Wabash has used grants from the Arthur Vining Davis Foundations and Walmart Foundation to create several retention programs, and the College had a higher annual giving rate than 15 schools ranked above it.
In August, Wabash was featured in The Best 376 Colleges, a publication of The Princeton Review. Wabash got high marks for "Best Athletic Facilities" (4th), "Most Accessible Professors" (12th), and "Great Financial Aid" (17th) among its eight top-20 rankings.
Wabash was also listed in The Princeton Review's Best Value Colleges for 2012. According to the Princeton Review, it partners with USA Today to call out 50 private schools for their excellent academics, low sticker price and/or generous financial aid. Wabash received a financial aid rating of 95 (out of 99).
Wabash College is also featured in the 2012 Fiske Guide to Colleges and is ranked as a "Best Buy" school.