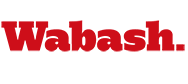 Alumni Symposium: "Wally Bon Vivant"
by Steve Charles

September 2, 2011

Building on the momentum of last year's successful "Wally at the Bat" symposium, alumni and the faculty of the College presented Wally Bon Vivant: A Spicy Symposium on Food and the Liberal Arts, earlier this year.

Here are photo albums from the talks and dinner.

See a promotional video here.