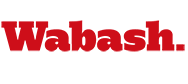 Evans Named Top Student Researcher
August 11, 2011

Edward Evans Jr., a Wabash junior from Gulfport, Mississippi, received the Tony Jude Award for Outstanding Research at the conclusion of the Research Experience for Undergraduates program in the department of chemistry and biochemistry at the University of Arkansas.

Only 10 researchers from 300 applicants were selected for the prestigious REU program.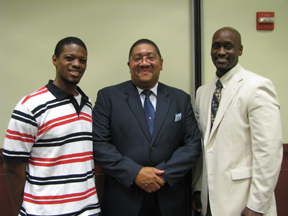 His research, entitled "Expression and Purification of Cdc42 and PBD46, an Important Ras-Protein Complex," was done under the direction of Professor Paul Adams.
Evans is a chemistry and mathematics major at Wabash and is the son of Edward Evans Sr., and Denise Henderson Evans of Gulfport.
Evans did research after his freshman year with Ann Taylor in the Chemistry Department, and commented on the impact of that experience in preparing him for his research at Arkansas.
"Although there are slight differences in procedures, the fundamentals are the same," he said. "Simply being comfortable with handling lab equipment has made such a significant difference and has helped me progress faster in the research. I just wanted to thank you for taking me on and letting me borrow your Biochemistry book. It has helped tremendously and I appreciate it greatly."
Evans is continuing his studies this fall in France.
Wabash alumnus and Trustee Willyerd Collier has been instrumental in developing opportunities for Wabash men at the University of Arkansas, where he serves as Director of Affirmative Action.
The Research Experience for Undergraduates is an exclusive 10-week summer program funded by the National Science Foundation, which provides students an opportunity to gain hands-on experience in a chosen research area while introducing them to careers in scientific research.
The Tony Jude Award is presented to an REU student for outstanding research and carries a cash award. It was created in 2002 in honor of alumnus and former REU student Anthony Jude, Ph.D. '98, who passed away in 2001 at the young age of 30. He participated in the department REU in 1992. At the time of his death, he was an assistant professor of chemistry at University of Arkansas Little Rock.
In the photo: Edward Evans made several post presentations of his research at the University of Arkansas. In this photo, he's joined by Wabash Trustee Willyerd Collier and Dr. Charles Robinson, who is n Vice Provost for Diversity and Chair of the African American Studies Program at the University of Arkansas.