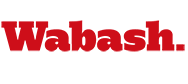 2012 Princeton Review Friendly to Wabash
August 3, 2011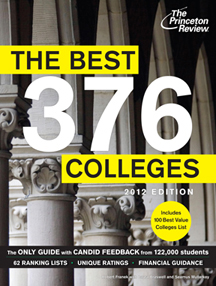 Wabash College is again featured in The Princeton Review's 2012 college guide. The wildly popular and sometimes controversial rankings contained within
The Best 376 Colleges
guide rank Wabash in eight top-20 categories.
Every year when The Princeton Review publishes its best colleges guide, the media tend to focus on the "Students Say" rankings. Unlike most popular college guides and rankings, The Princeton Review surveys tens of thousands of students at colleges and universities across the country to seek their opinions on their experiences.
Wabash got high marks for "Best Athletic Facilities" (4th), "Most Accessible Professors" (12th), and "Great Financial Aid" (17th) among its eight top-20 rankings.
Wabash ranked first of all colleges profiled in the guidebook in the category of "Easiest Campus to Get Around."
"The public has a lot of fun with The Princeton Review guide every year," said Wabash Public Affairs Director Jim Amidon. "The Best 376 Colleges book ranks schools in some offbeat categories, and because those rankings are formulated from student opinion, they get the attention of the media. In the end, we're happy when our students say good things about our facilities, their financial aid, and the accessibility of our faculty."
Wabash was also listed in The Princeton Review's Best Value Colleges for 2011. According to the Princeton Review, it partners with USA Today to call out 50 private schools for their excellent academics, low sticker price and/or generous financial aid. Wabash received a financial aid rating of 95 (out of 99).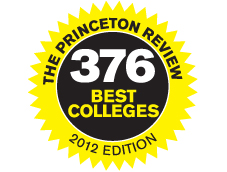 Wabash made the following rankings in
The Best 376 Colleges
guide:
1. Easiest Campus to Get Around
2. College Town Not So Great
4. Best Athletic Facilities
12. Most Accessible Professors
12. Everyone Plays Intramural Sports
12. Jock Schools
17. Great Financial Aid
19. Future Rotarians
"Each of our 376 best colleges offers outstanding academics," said Robert Franek, the book's author and Princeton Review Senior VP / Publisher. "We don't rank them hierarchically, 1 to 376, because they differ widely — and importantly — in their program offerings and campus culture, and that is their strength. Instead, we tally lists of the top 20 schools in 62 categories based entirely on what students at these schools tell us about their campus experiences. Our goal is not to crown one college 'best' overall, but to help applicants find and get in to the college best for them."