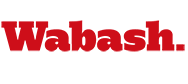 Brown Named Director of MXIBS
by Jim Amidon

July 29, 2011

Wabash College President Patrick E. White has named Dr. Michael Joseph Brown the Director of the Malcolm X Institute of Black Studies. Dr. Brown, who has taught at Emory University for the last 12 years, will begin his service as Director and Associate Dean of the College on September 1.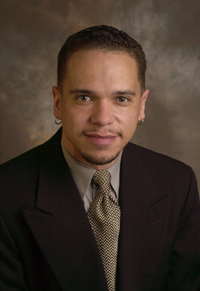 The Malcolm X Institute of Black Studies at Wabash was founded in 1971 and for 40 years has served as a multifaceted educational and cultural center of intellectual and co-curricular activity focused on student success. Dr. Brown will build upon the Institute's history of engagement with the African American experience, and will support Wabash's strategic goals to attract and retain diverse students, faculty, and staff and help strengthen global and cross-cultural learning.
"The Malcolm X Institute of Black Studies has a long and honored history of helping young men find success and achievement at Wabash and develop as leaders on campus and beyond. As a mentor and teacher, Michael Brown has shown an ability to inspire great ambitions in young men and a commitment to helping them make the most of their education. Dr. Brown will work with a team of faculty and administrators to collaborate in enhancing the achievement of African American students and all Wabash men.
"He will also work with colleagues from across campus to engage the MXIBS in encouraging interdisciplinary scholarship, developing courses, and inspiring teaching and learning that helps faculty, staff, and students undertake the critical engagement with global issues and perspectives essential for every educated 21st century Wabash graduate," said President White.
While Dr. Brown comes to Wabash from Emory University, where he is Associate Professor of New Testament and Christian Origins and Chair of Biblical Studies, he is not new to the College. From 1995 to 1999, he taught at Wabash as a Visiting Assistant Professor of Religion. He received his undergraduate degree from Vanderbilt University, his master's degree in divinity from the University of Chicago, and his Ph.D. from the University of Chicago.
"I am thrilled to return to the Wabash community, especially as the director of one of its most central institutions, the Malcolm X Institute," Dr. Brown said.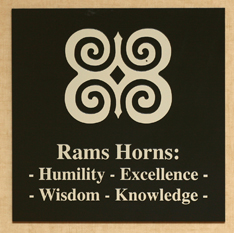 "The timing is auspicious as well. The MXI will celebrate its 40th anniversary this very year. I am excited to assume its leadership during a time of both taking stock and envisioning an even more productive future. Moreover, I am eager to work with the administration, faculty, and students as Associate Dean of the College. Wabash is a distinctive community of teaching and learning, one that I have missed since my departure in 1999. I cannot think of any better place to be at this point in my life than Wabash College."
Horace Turner, who directed the MXIBS for 35 years from the founding of the Institute in 1971 and who served on the search committee, praised the hiring of Dr. Brown as the new leader of the MXIBS.
"Michael served Wabash and the Institute early in his career, and even after he left the College to begin his tenure at Emory University, he continued to help the men of Wabash," said Turner. "Over time, he continued to pave the way for many Wabash men to attend graduate school at Emory and at other universities. I am very happy to see him return."
From 2008 through 2010, Dr. Brown directed the Graduate Division of Religion at Emory University. In that capacity, he managed the doctoral program comprising 65 faculty members, 160 graduate students, and a staff of four. He also served on the Candler School of Theology's Curriculum Task Force, which reshaped the master of divinity degree program. In 2008, he was one of 12 members of the Emory faculty selected to participate in the Academic Leadership Program, which is designed to prepare faculty for administrative leadership positions.
"I believe that I can bring a strong presence to the Wabash community that will facilitate stronger integration of the MXIBS into the larger College," Dr. Brown said. "Wabash's commitments to diversity and encouraging interdisciplinary scholarship means that institutional units like the MXIBS play a pivotal role in recruiting students and faculty of color, as well as assisting faculty in the development and success of course that expose students to a diverse and globally-interconnected world.
"In my estimation, the MXIBS should be both a resource and a platform for students and faculty seeking to engage educational opportunities in a 21st century environment," Dr. Brown said.
He is the author of three books, including The Lord's Prayer through North African Eyes: A Window into Early Christianity (2005), Blackening of the Bible: The Aims of African American Biblical Scholarship (2004), and What They Don't Tell You: A Survivor's Guide to Biblical Studies (2000). He has published two-dozen scholarly articles, given 17 invited lectures and presentations, and has received seven grants to advance his scholarship. Dr. Brown is working on two additional books and an article.

"As we celebrate the 40th anniversary of the Malcolm X Institute of Black Studies at Wabash, we are very excited to welcome Michael Brown back to the College," said President White.
"He brings a deep commitment to an education that transforms young men's lives, long experience in leadership roles, and a national reputation as a teacher and scholar to his work at Wabash. With his leadership we look forward to building on the Institute's past achievements to create great days ahead for the MXIBS and Wabash College."