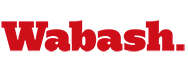 St. Joe Valley Golf Outing
July 29, 2011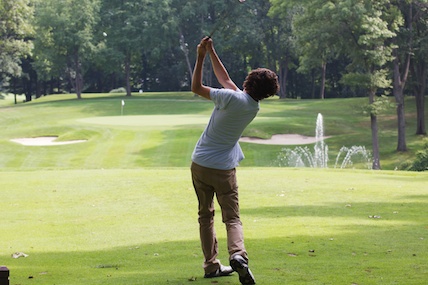 July 28, 2011 - Wabash and DePauw alumni from around the South Bend area gathered at Knollwood Country Club for a fun day of golf and the always-appreciated prime rib post-outing dinner. Knollwood was in great shape despite the recent hot and dry conditions.
There was still a lot of buzz surrounding the recent visit of the Wabash Road Trip crew.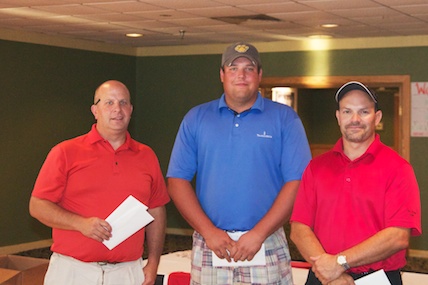 Winning the outing at nine under par was the group of Doug Piazza (Wabash '89), Tom Serocynski (Wabash '87), Sean Lewis (DePauw '02), and Ron Bondurant.
Joining the group were Steve Hoffman '85 (College Advancement), Kevin Andrews '10 (Admissions) and rising seniors Kyle Bender '12 and Matt Myer '12.
The St Joe Valley Association makes a gift of all proceeds from the outing to the college to be used for scholarships. In the first ten years of the outing, the group has given well over $30,000 for scholarships.
The St. Joe Valley outing always runs like a well oiled machine. Many thanks go to Roger ('68) and Carol Senkbeil, Dick Barger '55, and Roland Morin '91.
For a few more photos, click here.
Photos:
Top - Matt Myer tees off on the seventh hole.
Bottom: winners were Doug Piazza, Sean Lewis, and Ron Bondurant. Tom Serocynski not pictured.