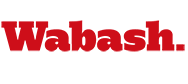 Wabash Names Two Assistant Coaches
by Brent Harris

July 26, 2011

Jesse McClung and Will Vazquez will join the Wabash College coaching ranks this fall as assistants in the Little Giants' basketball and baseball programs. McClung has been hired as full time assistant basketball coach under first-year head coach Antoine Carpenter. Vazquez will serve as a baseball coaching intern and will work with the College's engagement and retention program.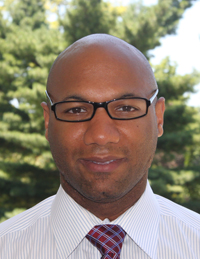 McClung
(left)
comes to Wabash from Marian University in Indianapolis, where he spent the past three seasons as an assistant basketball coach. He was responsible for team scouting and player personnel for the Knights in addition to helping develop and direct individual workouts for guards and post players.
McClung was also the director of the 21st Century Scholars Program at Marian for the past two years. He helped recruit and guide students through the admissions and financial aid process, monitored academic progress and attendance, and conducted individual career and developmental workshop sessions for over 160 students in the program.
"Having coached against Wabash during my time at Marian University, I've seen the camaraderie and the level of excellence that Wabash creates," McClung said. "I'm looking forward to this great opportunity to work as part of Coach Carpenter's staff. There is a great winning tradition under former Coach Mac Petty, one that Coach Carpenter will continue. I'm excited to become a part of that proud tradition here at Wabash."
McClung spent two years as an assistant basketball coach at the University of Indianapolis prior to working at Marian. He was the head coach of the Indiana Heat-Elite Academy AAU basketball team out of Bloomington, Indiana in 2006.
"We are ecstatic that Jesse is joining the Wabash basketball program and coaching staff," Carpenter said. "He has an exceptional basketball IQ, a passion for winning, and an understanding of what it takes to be a student- athlete. Jesse has a proven track record as a great motivator, an excellent recruiter, and a person that will build positive relationships with players and students on campus."
McClung earned his undergraduate degree from Ball State University, where he played two seasons on the Cardinals' basketball team and was honored with the team's Spark and Defensive awards. He played a season at the University of Indianapolis while earning his master's degree. Prior to attending Ball State, McClung played two seasons at Barton Community College in Great Bend, Kansas, helping the team to a 50-13 record and the number-one ranking in the NJCAA as team captain.
"Jesse is a great hire for Coach Carpenter's first year at the helm of the Little Giants basketball program," Dean of Students Mike Raters said. "He brings great experience, passion, energy, and knowledge to the assistant coach position. He appreciates and champions our academics-first approach to athletics, evidenced by his work with the 21st Century Scholars program at Marian. Accordingly, we will utilize his expertise with other elements of student life work. I'm very much looking forward to Jesse's contributions to the Wabash College community."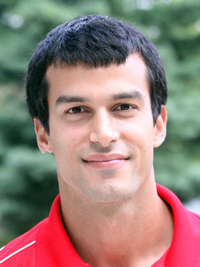 Vazquez
(right)
joins the Wabash baseball program as a coaching intern after a career as a professional player in the Boston Red Sox organization. He was drafted by the Red Sox in 2007 and was assigned to the Gulf Coast League. He played Single-A baseball for the Greenville Drive and Salem Red Sox from 2008-2010 before advancing to the Double-A Portland Sea Dogs for portions of the 2010 and 2011 seasons as a catcher and infielder.
"I know Wabash takes its athletics very seriously and I'm thrilled be part of the program," Vazquez said. "Baseball is making great strides, having won the North Coast Athletic Conference Tournament championship last year and playing in the NCAA Regional. It's an exciting time to be here. I've had the opportunity to meet some of the players. They're good players and have a willingness to be coached.
"I'm also excited to be able to work with students across various areas of the Wabash campus in the engagement and retention program. I've heard so many examples of the success a Wabash degree can provide, and working with students to help them stay on track to achieve that success will be important."
Vazquez played college baseball at Kent State University. As captain of the team his senior season, he guided the Flashes to the Mid-American Conference Tournament Championship and a berth in the NCAA Baseball Regional. He received his undergraduate degree 2007 and earned Academic All-MAC Baseball Team honors.
"Will Vazquez will intern both with Coach Stevens and with Heather Hines, Coordinator of Student Engagement and Retention," Raters said. "His work with Heather will focus on our student-athletes, a significant responsibility given that over 45 percent of our students begin the year on a varsity roster and that over 60 percent of our incoming freshmen had some contact with a coach in their recruiting process. I'm convinced that Will's interest and personality will help further the engagement and retention effort. I look forward to his contributions both with the baseball program and the student body at-large."
"Will has a tremendous baseball background, having played at Kent State and professionally at different levels in the Boston Red Sox program," Wabash Head Baseball Coach Cory Stevens said. "He's extremely well rounded. His background is as a catcher, but he's also played some infield and outfield. He brings a lot to the table."
McClung and Vazquez begin their duties immediately.