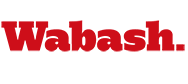 Sign Up for Wabash Community Fair
June 24, 2011

A few years ago, the folks in the Schroeder Career Center at Wabash College came up with the idea of a hosting a community fair at the College. The center's director, Scott Crawford, was new in town at the time and he started to think about all the things he didn't know when he arrived here.

Where do I get a haircut?

Where can I go to church?

What are my banking options?

Who runs the local food pantry?

Scott also realized that at least 250 students are new to our community each year, not to mention faculty and staff who come on board. And since the bulk of Scott's professional life involves facilitating connections and establishing networks, he thought he'd get started close to home.

So the following summer, Scott asked a couple of his summer interns to develop the

"Wabash Community Fair"

concept as an opportunity for local businesses, non-profits, churches, and agencies to introduce themselves to the students of Wabash.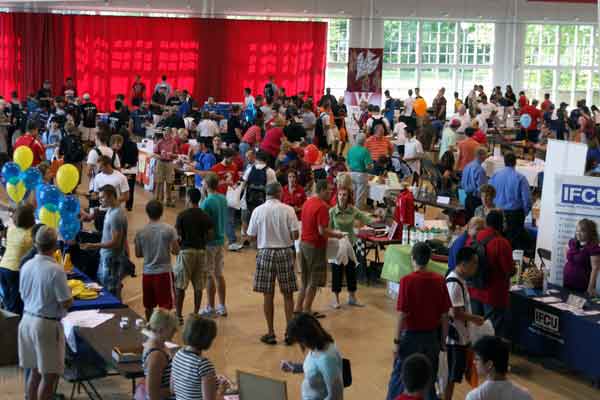 Over the last five years, the Wabash Community Fair has grown into a signature event on the Wabash campus. Last year, almost 100 groups set up tables in Wabash's Knowling Fieldhouse during the first week of classes.
This year's event is scheduled for Tuesday, August 30 and two students —
Mark Osnowitz
and
Nathaniel Borden
— are hard at work lining up all sorts of groups as a showcase of what's available in Montgomery County.
"I have attended the Community Fair every year since I came to Wabash," Osnowitz said. "It has provided me a way to see what Crawfordsville and the surrounding area has to offer to someone from out of state. Now that I have a chance to be involved in the planning, I know that this year will be even better than in years past for everyone who participates."
Participating is pretty easy. Any organization that participated in the event last year will likely from either Nathaniel or Mark.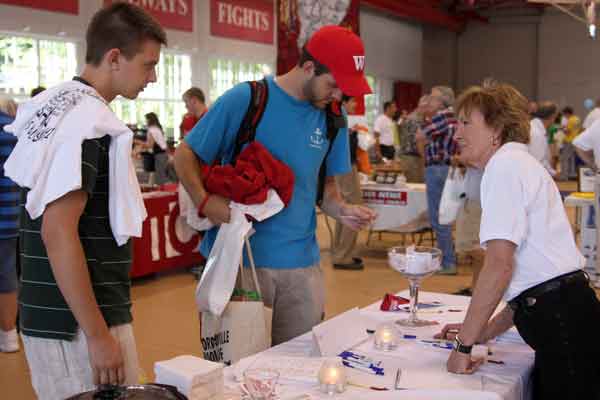 Nathaniel has already contacted some past participants, and he tells me that all are excited about this year's event. "Several vendors have told us that their participation in the Wabash Community Fair has increased their business through the exposure to Wabash students.
It was estimated that more than 600 students passed through the fair last August — plus at least another 100 members of the faculty and staff.
Events like the Community Fair are exactly the kinds of things Wabash and Montgomery County should be doing. Whether they come from Fort Wayne, Evansville, New York, Los Angeles, or even China, every Wabash student calls Crawfordsville "home" during their four years on campus. Introducing them to everything Montgomery County has to offer does tremendous good.
As Nathaniel said, there's a chance that local businesses will benefit more if students know about their products and services.
But there are other benefits, too. Organizations like Habitat for Humanity, Friends of Sugar Creek, and the Vanity Theater have recruited volunteers with sign-up sheets at the Community Fair. And the students learn that they are welcome to attend services at our local churches.
The Wabash Community Fair is a great way for students and local businesses, churches, and agencies to create hundreds of small, mutually beneficial networks.
Click this link
for more information on the Wabash Community Fair or
call the Schroeder Career Center at 361-6414.