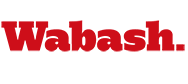 Einterz Named Academic All-American
by Brent Harris

June 21, 2011

Recent Wabash College graduate Seth Einterz received one final award for his part as a member of the Little Giants' cross country and track and field teams. Einterz was named to the Capital One Academic All-America Men's Track and Field/Cross Country First Team as selected by the College Sports Information Directors of America.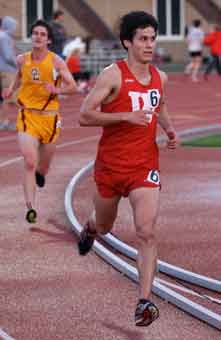 Einterz, who graduated in May, was named to the 18-person first team after posting a cumulative grade point average of 3.97 through the fall semester of 2010. A philosophy major, he earned All-America honors first as a cross country runner by finishing 20th at the 2010 NCAA Division III Cross Country Championship meet. He helped the Wabash team finish 13th overall in the final team standings at nationals. The Little Giants qualified for the nationals for the first time in 11 seasons. Einterz finished second overall at the 2010 NCAA Great Lakes Regional, with Wabash advancing as a team to the nationals with a second-place finish, as well.
A graduate of Zionsville High School (Zionsville, Ind.), Einterz finished first at the 2010 Indiana Little State Cross Country meet as part of a team effort that gave the Little Giants a first place finish in the final standings for the first time since 1995. He earned First Team All-North Coast Athletic Conference all four seasons as a runner at Wabash, including a fourth-place finish at the 2010 NCAC Men's Cross Country Championship meet.
Einterz became a track and field All-American at the 2011 NCAA Division III Outdoor Championship meet by finishing third in the 5,000-meter run. He was also part of Wabash track and field teams that captured both the 2011 NCAC Indoor and Outdoor Men's Track and Field Championships, the first team titles in track and field since Wabash joined the conference in 1999. He won the 2011 indoor 5,000-meter conference title and finished second in the 3,000-meter run. He also earned All-NCAC honors at the 2011 outdoor championship event with top-three finishes in the 5,000- and 10,000-meter runs.
To be eligible for Academic All-America consideration, a student-athlete must be a varsity starter or key reserve, maintain a cumulative GPA of 3.30 on a scale of 4.00, have reached sophomore athletic and academic standings at his/her current institution and be nominated by his/her sports information director.