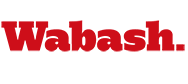 Rhoads, Strausbaugh to Train at Olympic Center
by Brent Harris

May 23, 2011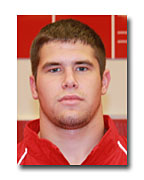 Wabash senior All-American wrestler Greg Rhoads
(left)
and junior national qualifier Jake Strausbaugh will spend a week at the US Olympic Training Center in Colorado Springs, Colorado. Both will participate in the Greco-Roman National Training Camp May 23-30.
"Greg and Jake received a letter from National and Olympic Coach Steve Fraser inviting them both to apply for the USOTC program," Wabash Head Coach Brian Anderson said. "After calling Coach Fraser to get some additional information, both applied for and were accepted to the Greco-Roman training program.
"I'm excited for both Greg and Jake because they will have an opportunity to train with the best wrestlers in the country. This is an opportunity we couldn't pass up. I know they will both benefit greatly by training there for a week. They will get a first-hand look at how the best wrestlers in the world train. This is a nice pat on the back for both of them in regards to what they have already accomplished in their careers and to the amount of talent our Wabash wrestling team has overall. These are the type of opportunities that make the Wabash wrestling experience even greater."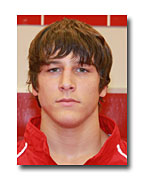 Rhoads and Strausbaugh
(right)
will train along side athletes who will be preparing for the 2011 World Team Wrestling Trials, which will take place a few weeks after the Greco-Roman training camp ends.
Rhoads finished eighth at the 2011 NCAA Division III Wrestling Championships to earn All-America honors for the first time in his career. He finished the season 40-17 overall. Strausbaugh qualified for the 2010 NCAA championship meet as a freshman, and was an alternate at 149 pounds this season after losing to a national qualifier in the semifinals of the Midwest Wrestling Regional. He finished the season with a record of 45-9.