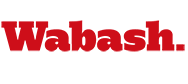 Wabash Communications Will be Down Saturday
May 20, 2011

The Wabash web site, as well as email, telephone service, and Moodle, will be down Saturday, May 21, from 8am until 4pm. During this time, we will move much of our network and server infrastructure to a temporary space so that our primary data center can be renovated.

The data center renovation in the basement of Baxter Hall will take place over the next two months. "During this time we will replace the electrical wiring, install a fire suppression system, improve the cooling and environmental monitoring, protect against flood and water damage, and improve physical security," Director of Information Technology Services Brad Weaver said. "Once completed, the renovated space will offer a more stable environment for our day-to-day operations, and protect against catastrophic loss in the event of a disaster to Baxter Hall."