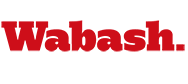 Practicing What She Teaches
May 9, 2011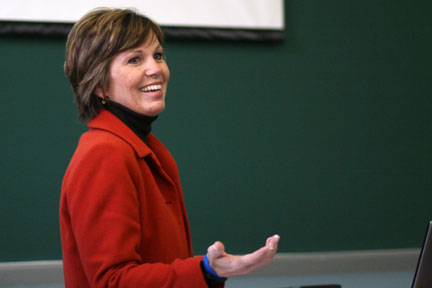 Michele Pittard may not have taken Wabash students to hell and back, but the newly tenured associate professor of education has certainly led her future teachers to some of the most challenging yet inspiring places to practice their vocation.
Whether working alongside Yachana High School students in the Ecuadorian rainforest or in inner city schools as participants in the College's Chicago Urban Education Experience, Pittard's students have experienced what Wabash rigor means when applied to teacher education. And Pittard has found that Wabash students respond to the challenge.
"Our guys just dug in and did whatever their students were doing," Pittard said after she and her students completed their work at Yachana in 2009. "They really took seriously their responsibility as teachers—they were there to teach and to work."
It's an attitude that reflects Pittard's approach to the vocation of teaching.
"No Wabash faculty member has a more direct hand in improving the quality of public and private high school teaching than Michele Pittard," Dean of the College Gary Phillips said as he announced that Pittard had earned tenure. "Her expert management of the Teacher Education program and shepherding of students through the rigorous certification process, her classroom-based research program with its outreach to area high school teachers, and her transforming impact on students inside and outside the classroom signals Wabash at its best. Michele practices what she teaches, and in so doing ensures that the quality of Wabash teacher education as a vibrant liberal art remains high."
"To be rewarded tenure and to be among such talented colleagues, who are both teachers and scholars, at an institution like Wabash is my proudest professional moment," Pittard said. "Personally, as a teacher of teachers, it is especially gratifying to be recognized for the work I do with students in the classroom."