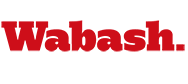 Crawfordsville Turns Out for "Poetry Day"
by Steve Charles

May 2, 2011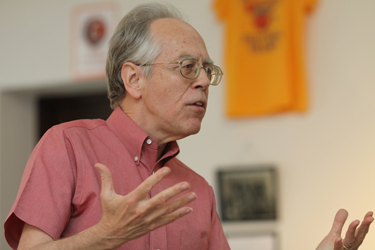 Professor of English and poet Marc Hudson and four students from his advanced poetry course celebrated the last day of National Poetry Month with a visit to Crawfordsville's Carnegie Museum on Saturday.
More than 80 local residents and students from elementary schools and all three county high schools attended this first-ever "Poetry Day" at the museum, enjoying the chance to hear poetry read aloud and to try their own hands at writing poems of their own.
See a photo album from the event here.
In photo: Professor Hudson talks about poetry with the Carnegie Museum's "Poetry Day" participants.