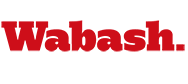 Barley Island Hosts IAWM Networking Event
by Tom Runge

April 29, 2011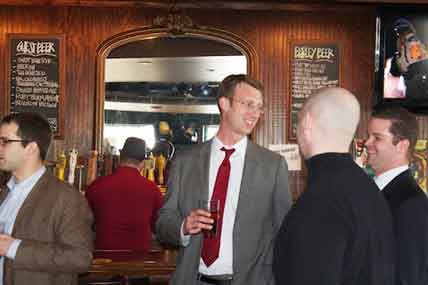 IAWM Networking Event – April 28, 2011. A good group gathered on a rainy Thursday evening at the Broad Ripple location of the Barley Island Brewing Company for some food, beverage, and a chance to catch up with each other. Barley Island is owned by Jeff Eaton '85.
So, if you're wondering if the time is worth it, let me assure you it is. Here's what I heard:
-

One alumnus, from my generation, gets together with his brother twice a week to play basketball.
-

One alumnus is mulling over his next move as a politician.
-

One alumnus is thinking of going to Law School after leaving Wabash almost 2 decades ago.
-

One alumnus has taken over a new role in overseeing the operations of a new consulting service.
-

One alumnus is moving to New York City for a new opportunity.
-

One alumnus is in the search for a new career opportunity.
-

One alumnus will be honored shortly for his work performance.
-

One spouse helps her sorority as a alumna advisor – she's excited about her new university president.
That's in about 90 minutes while enjoying the appetizers at Barley Island (excellent by the way) and sampling a TWR from Sun King Brewery).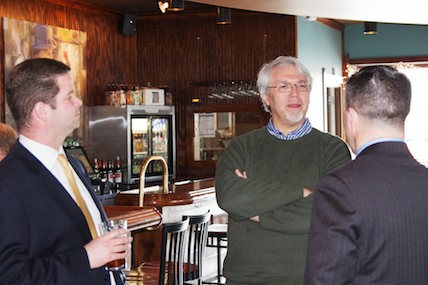 The best part is these events are pure and simple friendship about a shared experience. No programs, no agendas, just what's up.
See you at the next one!