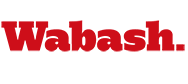 David Bentley Hart Brings Religious Philosophy to Campus
April 21, 2011

Author, cultural commentator, and religious philosopher David Bentley Hart spoke Monday night on campus.

Hart has taught at Providence, Virginia, University of St. Thomas, Duke Divinity School, and Loyola College in Maryland. His work is largely in the field of Western philosophical tradition.

His Monday talk was sponsored by The Commentary. See his full speech below.