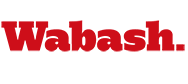 Chapel: Bambrey '68 Reads Fairy Tale That Came True
April 15, 2011

Retiring Athletics Director and former Dean of Students Tom Bambrey '68 gave the 12th Chapel Talk of his Wabash Career Thursday. He combined a life story with his skills as an English professor.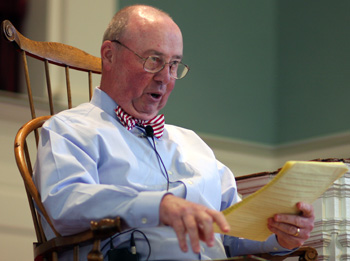 Bambrey might have given any student an "A" for the effort he shared and wrote as his final Chapel Talk as a college employee. He wrote a story as a "Wabash Fairy Tale" that told his story of coming to Wabash as a student, returning as Dean of Students, and ending as Director of Athletics.
The story mixed personal reflection with keen observation all in the style of a "Once Upon A Time" theme. He quoted Byron, included a limerick, and paid a loving tribute at the end to his wife Roselie.
He did it all after sitting down on the Chapel stage and sliding into a pair of house slippers. Students jumped to their feet and roared with approval at the talk's conclusion.
Take a second and watch Bambrey's entire witty and charming Chapel Talk in the video below: