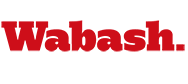 Finalists Advance to Baldwin Finals Wednesday
April 7, 2011

One of the nation's oldest collegiate speech competitions, the

Baldwin Oratorical Contest

at Wabash College, will focus on civic engagement in 2011. Now in its 137th year, the Baldwin Oratorical Contest finalists will present speeches on Wednesday, April 13 at 8:00 p.m. in Lovell Lecture Room in Baxter Hall.

"In keeping with the mission of the revised Rhetoric 101 course — to increase civic engagement among students by emphasizing the communication skills necessary for democratic participation — this year's contest theme is

"Practicing Civic Engagement,"

said Professor Jill Lamberton. "We define civic engagement as our participation in organizations, institutions, and societies with the goal of contributing to the public good. Through civic engagement we enrich our communities and seek means to collectively address the challenges and problems we face."
Advancing to the finals this year are Adam Phipps ("Recycling at Wabash"), Reggie Steele ("Wabash College: Practice What You Preach"), Tim Tan ("Till All thy Loyal Sons Come Home"), and Derrick Li ("Facing Changes in Tradition").
Donovan Bisbee '12 captured first place in the 136th competition a year ago.
Students from across the College participated in preliminary rounds. Only four advanced to the finals, which will be judged this year by three people who have themselves practiced a good bit of civic engagement.
Todd Barton '00 is completing his 25th year with the Crawfordsville Fire Department, for which he served four years as Fire Chief, and he is currently running for Mayor of Crawfordsville.
Alexandra Hoerl is an Assistant Professor of Political Science at Wabash. "She and Rhetoric Professor Jennifer Abbott taught "linked" rhetoric and political science courses last semester; students had to be enrolled in both courses and concurrently studied the principles of democracy and the communication skills necessary for democratic participation," said Lamberton.
Ryan Vaughn '00 is an attorney with the Indianapolis offices of Barnes and Thornburg LLP, and serves as president of the Indianapolis-Marion County City-County Council.
"We framed
the call for entrees
with the statement from the great Wabash Professor of Speech, W.N. Brigance: "Speech is the chief tool with which civilization was developed and it remains the chief tool by which men [sic] work and live together."
Contestants were given great latitude in preparing their speeches. They were simply directed to prepare an 8-10 minute persuasive speech on some aspect of "practicing civic engagement" and to deliver the speech in an extemporaneous style. The initial rounds were judged by members of the Rhetoric Department.
The Baldwin Oratorical Contest was endowed by long-time Wabash Trustee, Judge D.P. Baldwin, who wished to honor the students who "compose and pronounce the best orations." Baldwin was particularly well known for his lectures on English literature and economics.
On the night of the first Baldwin Oratorical Contest in 1873, Judge Baldwin gave each of the finalists a copy of the complete works of Shakespeare. Today, the Rhetoric Department continues that tradition. However, in addition to receiving the volume of Shakespeare, the first place winner will be awarded $250, the second place winner $150, and the third place winner $100.