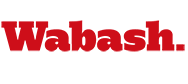 Emmy-Winning Filmmaker Spurs Grass Roots Movement
by Howard Hewitt

March 31, 2011

Emmy-Award winning filmmaker Joe Wilson noted the irony of being in Indiana this week, the same week the Indiana Senate passed a proposed constitutional amendment banning gay marriage. Wilson shared his film "Out in the Silence" and discussed changes in his hometown.

Wilson's documentary focused on Oil City, Pa., and the plight of a 16-year-old boy who dropped out of high school due to the constant harassment over his sexuality. But Wilson said before the showing the film that it has grown beyond a documentary.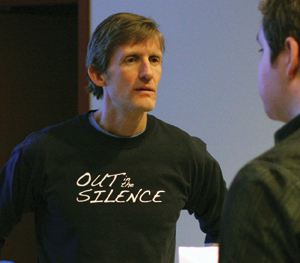 "It's not just about showing a film but we want to use it as a tool for grass root organization," he said. The film has sprung a campaign for fairness and equality in rural and small town American.
"This film addresses how we work for change," Wilson said. "Everything depends on relationships. The struggle for change and justice doesn't work the same in rural settings as it does in urban environments. It's much harder to engage in political and social discussions.
"That's why we're using the film to create undergraduate activism. We want people who have opposing views to deal with one another in human terms, not discrimination. Just as there is an American Family Association in the film, which works to fight our efforts, there is the same type of organization here in Indiana. These groups are politically active and hold power. The challenge remains to make sure the community, states, country, and even global are places where everyone has the same rights and responsibilities."
Wilson's appearance was sponsored by sh'OUT and the Faculty Film Committee. Sh'OUT President Leon Back appreciated the film focuses on small-town American. "I only wish the film would have been viewed by a wider audience than those who came to the screening," he said.
Approximately 25 people watched the 65-minute film, equally split between faculty and students.
The film features religious activists who fought Wilson's efforts to assist the 16-year-old boy. A thread throughout the film is an Oil City minister and his wife who open up to Wilson and change some of their thinking. The movie was filmed from 2005-2009.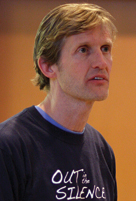 Wilson prefers not to debate the religious issues, saying people using scripture or religious texts often selectively choose their passages. Instead, he believes the challenges are human rights issues.
Afterwards, Wilson talked about the 16-year-old CJ's plight. The young man is still trying to finish his GED after taking high school courses online.
In the question and answer period, he noted the economic impact of bigotry leads to talented people leaving small towns.
"Coming from a small town American, I always have been of the mind that that small towns, hick town America is a place you have to leave," he said. "But you don't have to leave. How do we make small town American a place where we can all stay and live?
He said sexual orientation is as much a human right as racial issues or economic ones. Injustice requires people to speak up when they see and hear hateful actions or language.
"We know there are times when we could say something but we don't because it's scary or hard."
In the video below, Wilson talks about commonly used hurtful terms and slang frequently used on college campuses: