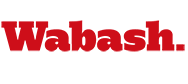 Stevenson to be Awarded Peck Medal
by Howard Hewitt

March 28, 2011

One of America's most-recognized legal advocates challenging bias in the criminal justice system will be awarded the David W. Peck Senior Medal for eminence in Law Tuesday on campus.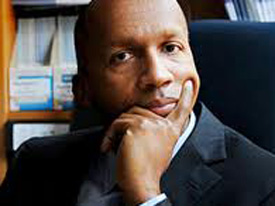 Bryan Stevenson, Executive Director of the
Equal Justice Initiative
, will deliver a public talk before the dinner and medal presentations. The public lecture will be held at 5 p.m. in Baxter 101. Stevenson's lecture is titled "Confronting Injustice."
Stevenson has reduced or overturned death sentences in more than 65 cases where poor people were unconstitutionally convicted or sentenced. The MacArthur Foundation gave Stevenson one of its coveted 'genius' grants to continue his work with his public interest law firm, the Equal Justice Imitative of Alabama.
Stevenson has also been honored with the 2004 American College of Trial Lawyers Award for Courageous Advocacy and the 2000 Olof Palme Prize for International Human Rights in Stockholm, Sweden. He also teaches at a Professor of Clinical Law at New York University.

Stevenson will visit campus at the invitation of
David Kendall
'66. Kendall has assisted Wabash in securing three of the last four Peck winners. Kendall will receive the Ristine Award for service to the prelaw program.
Both Stevenson and Kendall will speak at the dinner which follows the public presentation.
Scott Himsel, Visiting Asst. Professor of Political Science, helps organize the event noted approximately 100 Wabash students, alumni lawyers, and other members of the Wabash Community will attend the event.