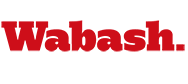 Birrer, Rhinesmith Headed to Evening Finals
by Brent Harris

March 25, 2011

Seniors David Birrer and Evan Rhinesmith both posted fast times in Friday morning's preliminary round of the 2011 NCAA Division III Swimming and Diving Championship meet. Birrer posted the 12th-quickest time in the 200 butterfly, while Rhinesmith was the 11th fastest swimmer in the 100 breaststroke trials.

With both swimmers advancing to Friday evening's finals, they will become the first All-Americans for the Wabash program since Tony Caldwell and Adam Petro earned the honor at the 2007 meet.

Birrer completed the 200-yard butterfly in 1:50.93, well ahead of his initial qualifying time of 1:51.32. Patri Augustyn of Emory posted the fastest time of the morning session with a mark of 1:47.59.

Rhinesmith touched the wall in 56.77 in the 100-yard breaststroke prelims. Rory Buck from Whitworth had the fastest time in the event of 54.34.

Birrer and Rhinesmith are both competing for the second consecutive year at the NCAA national championship event.

Live results from the meet are available here. The Friday finals from the Allan Jones Aquatic Center in Knoxville, Tennessee begin at 6 p.m.