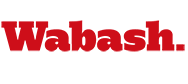 North Carolina Professor to Deliver Brigance Lecture
March 18, 2011

A University of North Carolina Rhetoric professor will deliver the annual Brigance Forum Lecture. Dr. J. Robert Cox will speak on "Climate Scientists as Cassandrea? Complexity, Communication, and Democracy.

The lecture will be held at 8 p.m., Tuesday, in Korb Classroom at the Fine Arts Building. The Greek goddess Cassandra could prophesy future disasters, but was cursed with the inability to get anybody to believe her.

Dr. Cox is a Professor of Communication Studies and the Curriculum in the Environment and Ecology at the University of North Carolina at Chapel Hill.
His research focuses on rhetorical theory, environmental communication, and the critical study of the discourse of social change agents and social movements. He is the author of three books and numerous other publications.
Cox has served as president of the Sierra Club. During that time he counseled then-Vice President Al Gore.
The Brigance Forum is an annual public lecture in memory of the late William Norwood Brigance, teacher, scholar and leader in the Speech Association of America. In his 38 years at Wabash College, "Briggie" taught generations of Wabash students how to be more effective when they spoke and, through his textbooks, taught thousands more in American high schools and colleges.
The Brigance family, friends, former students whom he taught, and those who continued the tradition of speech at Wabash after him, have, through their contributions, endowed the program as an ongoing memorial to William Norwood Brigance.
His talk is free and open to the public. A reception will follow his talk in the lobby.