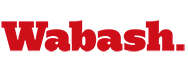 James McBride Lectures Tuesday
February 24, 2011

Award-winning author, musician, and screenwriter James McBride will lecture on "Race, Identity, and the Color of Water" on Tuesday, March 1 at 7:00 p.m. in Baxter 101. The public is cordially invited to attend.

McBride will be in residence at the College for two days. All Wabash freshmen are reading his landmark memoir, The Color of Water, as part of the Enduring Questions courses.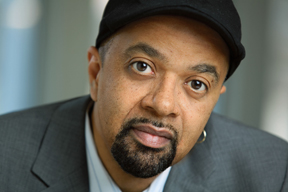 McBride is described as "a renaissance man and a born storyteller."
The Color of Water: A Black Man's Tribute to His White Mother
is a moving narrative about his mother, a white Jewish woman from Poland who married a black man, founded a Baptist church, and put 12 children through college.
In his public lecture, McBride will discuss the importance of learning to forgive one's past mistakes in order to press forward toward success, and the importance of failure as a successful tool for learning. McBride stresses that it is never too late to change. He uses examples from his own life and the lives of those he's come across in his wide experience to encourage young people to embrace their history, their identity, and appreciate the differences of those around them.
"All of my work speaks to the commonality of the human experience," he says. "That's where I live, to move audiences to think, to question, and to find common ground."
The Color of Water is read in colleges and high schools nationwide. It has sold more than two million copies and spent two years on The New York Times Bestseller List. McBride's second book, Miracle at St. Anna, is now a Touchstone/Disney film, directed by American film icon Spike Lee. His most recent book, Song Yet Sung, is a national bestseller and the 2009 choice of "One Book/One Maryland."
A graduate of Oberlin and the Columbia School of Journalism, McBride has written for The Boston Globe, People, and The Washington Post. He also spent six months covering Michael Jackson and his family for People, at the height of Jackson's career, during his 1984 Victory Tour.
An award-winning composer and saxophonist, McBride has penned songs (music and lyrics) for Anita Baker, Grover Washington, Jr., Gary Burton, and even for the PBS character "Barney."
McBride holds several honorary doctorates and is currently a Distinguished Writer in Residence at New York University. He is married with three children.