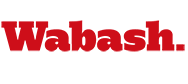 Sam Shepard Epic Continues Tonight
by Jim Amidon

February 22, 2011

The Wabash College Theater Department will present Sam Shepard's epic,

A Lie of the Mind

, a gritty play set in the American West. See photographs from Monday's dress rehearsal

here

and

here

.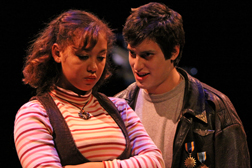 Directed by Michael Abbott,
A Lie of the Mind
opens Wednesday, February 23 and runs nightly through Saturday at Ball Theater in the Fine Arts Center. Curtain is at 8:00 p.m. each evening, and free tickets may be reserved
by email
or by phone (765-361-6411).
The Wabash production features an original score composed and performed live by
Tim Grimm
, a musician who has been hailed as "one of the best storytelling songwriters in America."
The production also features the talents of Wabash students Raynor Mendoza, Luke Robbins, Alex Moseman, and Reed Hepburn, as well as four guest actresses. Jordan Plohr is stage manager for the production.
"By turns aching and hilarious — and always as lyrical as its accompanying country music — A Lie of the Mind is the unmistakable expression of a major writer nearing the height of his powers," wrote Frank Rich of The New York Times when Shepard directed his own play in 1985.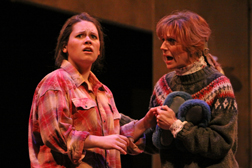 "Sam Shepard's impact on the American theater is both profound and enduring," said Abbott. "His magnum opus,
A Lie of the Mind
, is a masterpiece of poetic and theatrical brilliance that looks unflinchingly at love and family in the West. It is a depiction of American life that is at once hallucinatory and dirt real."
Indeed, Abbott has created a surreal production that ranges from gut-wrenching tragedy to hilarious laughter, though there is an undercurrent of sadness throughout the play.
First staged off-Broadway in 1985, A Lie of the Mind earned Best Play honors from Drama Desk and the New York Drama Critics' Circle, and Best Off-Broadway Play from the Outer Critics Circle.
The play tells the story of story of two families whose lives are intertwined through love, anger, fear, and abuse. Jake, played by Raynor Mendoza, falls in love with Beth, who is played by Abby Gillan. After the two are married, Jake beats Beth nearly to death and she suffers from terrible brain damage. Gillan plays the role of Beth brilliantly, trying constantly to engage with reality.
Mendoza's performance is equally heartfelt as he agonizes over the death of his own father, which he discovers was partially his fault, and the fate of his beloved Beth.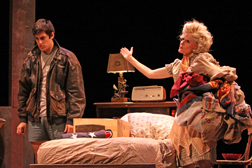 Jake's family includes his brother, Frankie, played by the talented Luke Robbins, who seems to be able to create an original character every time he steps on the Wabash stage, as well as professional actress Kate Ayers, who plays Lorraine. Ayers' take on Lorraine is part Hee Haw funny and at once terribly tragic. Ashley Kirts, a Crawfordsville High School senior, stars as Sally.
Beth's family is equally troubled. Alex Moseman looks and acts every bit the part of the rough hunter-gatherer-patriarch Baylor. Guest actress Caroline Good, who has appeared in several Wabash productions, brings her star power to the role of Meg — Baylor's wife and Beth's carefree mother, who seems oblivious to the events that have unfolded. Reed Hepburn plays Beth's very angry older brother Mike with fits of rage that border on madness.
"Though only one of the addled characters in this drama has been officially diagnosed with brain damage, all appear to be suffering from gravely advanced disorientation," wrote New York Times reviewer Ben Brantley when the play was revived in 2010. "But if these people don't understand who they are, we do, with a grasp that stings like a handful of nettles… In the process a breath-by-breath case is made for A Lie of the Mind as Mr. Shepard's richest and most penetrating play, a 20th-century masterwork of a family portrait to be compared with Eugene O'Neill's Long Day's Journey Into Night and Harold Pinter's Homecoming."
Once again, James Gross has created two perfect worlds on the Ball Theater stage — Jake's memory-filled bedroom and the Western ranch-style living room of Beth's home. Andrea Bear designed the western wear for the cast — from Lorraine's tidy dresses and aprons to Mike's Wrangler jeans.
Another of the many highlights of the play is the live music performed throughout the production by acclaimed singer-songwriter Tim Grimm.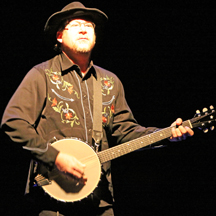 Grimm, a writer, musician, and actor, returns to Wabash less than four years after he performed in the project "Wilderness Plots" — a multi-media production of music and lyrics drawn from the short stories of Scott Russell Sanders.
A native of southern Indiana, Grimm lived in Los Angeles, where he spent two seasons on the NBC drama Reasonable Doubts and appeared in three motion pictures, including Public Enemies with Johnny Depp and Christian Bale. He returned to Indiana to focus on music and farming, and in 2010 recorded his seventh album — the critically acclaimed Farm Songs for Vault Records.
Grimm also has a connection to Wabash; his brother, Luke, attended the College in the mid-1980s.
A Lie of the Mind contains language and adult themes that may be inappropriate for young children.