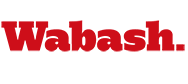 Wabash Wins DePauw Track Classic
by Brent Harris

February 20, 2011

Wabash scored three individual titles at Saturday's DePauw Indoor Track and Field Classic, guiding the Little Giants to the team title.

Donavan White won the mile run with a time of 4:21.50. He came back to pick up a victory in the 1000-meter run, finishing in 2:38.50. Justin Allen added a second place finish in the 1000 (2:38.94) and a third in the mile (4:21.97). Junior Brian David scored a victory in the 5,000-meter run, posting a winning time of 15:18.70.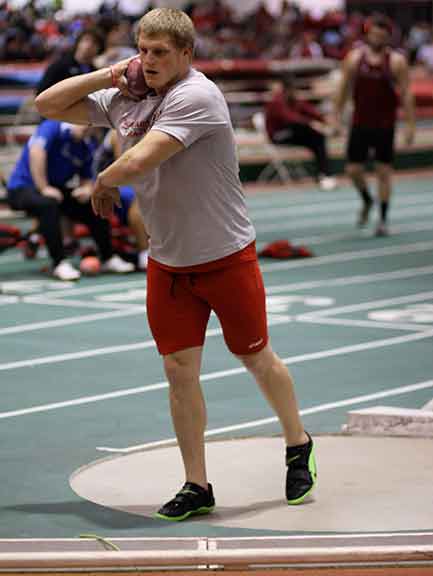 Matt Scheller earned North Coast Athletic Conference Men's Field Athlete of the Week honors after posting two second place finishes at the meet. His mark of 15.69 meters was good for second place in the weight throw, while a distance of 14.45 meters in the shot put was also good enough for second place. Teammate Joel Beier took fourth in the shot with a mark of 14.17 meters.
Patrick Posthauer finished second in the 55-meter hurdles with a time of 7.98. John Bogucki took fourth in the finals (8.25), while Billy Rosson was fifth (8.29). Matt Knox was second in the pole vault, clearing 4.55 meters. Charles Smothers and Sean Hildebrand each qualified for the finals of the 55-meter dash. Smothers took seventh place with a time of 6.78, while Hildebrand was eighth by crossing the finish line in 6.82.
Zach Vega added a fourth place finish in the 600-meter run (1:28.22), while Cole Hruskovich took fifth place (1:28.37). Devin Kelley placed fourth in the high jump (1.75 meters), and Vann Hunt added a fifth place finish in the triple jump (12.65 meters).
Wabash scored a total of 136 points at the meet. Bellermine was second with 127 points in the 14-team competition.
While the majority of the Little Giant team competed at DePauw on Saturday afternoon, a few members of the team ran at the Kent State Tune-up in an effort to reach NCAA qualifying times. Sophomore Jake Waterman achieved the goal, hitting the provisional qualifying time in the 800-meter run by finishing in 1:54.58 to take sixth place.
Sophomore John Haley posted a time of 22.70 in the 200-meter dash at Kent State, setting a new Wabash record. The old record of 22.83 was set by Jake Zielinski last season. Haley finished 12th out of 60 competitors in the talent-laden field. Haley also competed in the 400-meter run, finishing with a time of 50.44 to take 23rd place out of 65 runners.
Kevin McCarthy was third in the mile run, but just missed the provisional qualifying mark with a time of 4:16.26. Seth Einterz was ninth in the 5,000-meter run (15:09.14).
DePauw Indoor T&F Classic Results