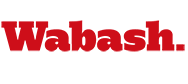 Tennis Improves to 6-1
by Brent Harris

February 20, 2011

Wabash picked up two road wins Sunday with a 7-2 victory over Oberlin and a 9-0 sweep of Wooster.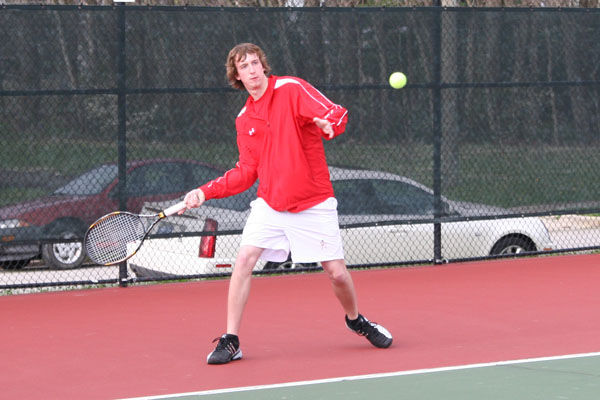 The Little Giants played at Oberlin in the morning session, opening with two victories in doubles play. Wade Miller and Daniel Delgado combined for an 8-3 win in the first flight, while Peter Gunderman and Ricky Ritter scored an 8-6 victory in number two doubles.
Delgado added a straight sets victory (6-2, 6-3) win at number two singles. Zach Lowry had little trouble in his 6-1, 6-0 win at number three singles. Miller also cruised to a 6-1, 6-2 win at number four singles. Ritter won 6-2, 6-1 at number five singles, and Ian Leonard picked up the final team point with a 6-0, 6-1 victory at number six singles.
Wabash picked up some key victories to secure the perfect 9-0 sweep against Wooster in the afternoon contest. Ritter and Gunderman rallied from behind to score an 8-6 win at number two doubles. Delgado and Miller picked up an 8-1 win in the first flight of doubles play, while Leonard and Evan Bayless were 8-4 winners at number three doubles.
Gunderman lost his first set of number one singles 5-7 before rallying for a 6-1, 10-7 win in three sets. Nate Koelper also came from behind to pick up a 7-6 (2), 6-2 victory at number six singles. The rest of the Little Giant team won in straight sets. Delgado scored a 6-0, 6-1 victory at two singles, while Lowry was a 6-2, 6-0 winner at three singles. Miller won 6-2, 6-1 in the fourth flight of singles, while Ritter came away with a 6-3, 6-3 win.
Wabash returns to action next weekend with two matches in Illinois. The Little Giants play at Illinois College on Saturday morning before facing Westminster (MO) in the afternoon.