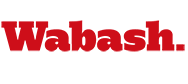 Trey Holland '71
February 22, 2011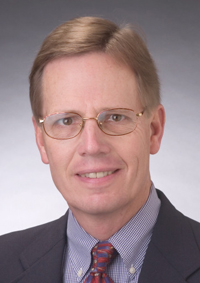 Trey is a urologist with Urology of Indiana and has been in practice for 30 years. He has three daughters and lives in Indianapolis with his wife, Cheryl. In addition to practicing urology, Trey served as a member of the Executive Committee of the United States Golf Association from 1991 to 2002 and as president of the organization from 2000 to 2002. He is still actively involved with several USGA committees and is a member of the Board of Directors of the National Alliance for Accessible Golf, an organization that promotes golf as a vehicle for both the rehabilitation of individuals with disabilities and their inclusion into society. Every summer, he oversees the course set-up and the Rules of Golf for Special Olympics at its national tournament. Closer to home, he has served as a Trustee of the Wabash College Phi Gamma Delta Association for the past 13 years. Trey is a member of 1832 Society and was chosen as the recipient of the Clarence A. Jackson Career Service Award by the NAWM in 2009.
Submit ballots for Trustee by mail and vote for NAWM Board of Directors by mail or
here
. All votes must be received by April 26, 2011 to be valid.