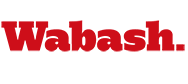 Wabash Earns Top-Five Finishes at Home Meet
by Brent Harris

January 22, 2011

The Little Giants returned to action as the 2011 portion of the indoor track and field season started Saturday afternoon. Wabash came away with 13 top-five finishes at the non-scoring 2011 Little Giant Invitational.

View photos from the Little Giant Invitational here.

John Haley led the way for the Little Giants by finishing second in the 400-meter dash with a time of 52.13. He also scored a fourth-place finish in the 200-meter dash (23.32), and a fifth-place finish in the 55-meter hurdles (8.22).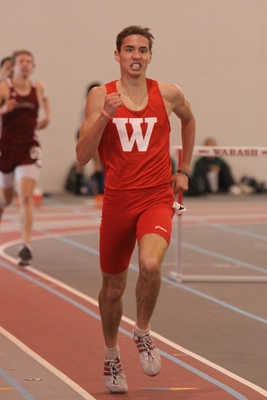 Kevin McCarthy (left) posted the only first place finish for Wabash, winning the one-mile run with a time of 4:16.54. Teammate Donavan White finished second (4:26.53), followed closely by Seth Einterz in third place (4:26.88). Einterz and White took second and third place, respectively, in the 3000-meter run. Einterz finished in 8:53.87, while White crossed the finish line in 9:05.69. Brian David added a fifth-place finish with a time of 9:11.45.
McCarthy, an All-American in the 800-meter run last season, scored a third-place finish Saturday with a solid early-season time of 2:01.20. Jake Waterman, who also earned All-America honors in the 800, took fourth place with a time of 2:01.51.
Matt Knox cleared 14 feet (4.26 meters) in the pole vault to claim third place. Trevor Young also topped the 14-foot mark for fourth place.
Game Stats