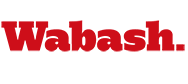 Burgess Scholarship Benefits Teacher Education
by Jim Amidon

January 21, 2011

Dudley Burgess '64 and his wife, Judy, grew up in Crawfordsville and saw first hand the impact Wabash College has on its students and on the greater community.

Today, President Pat White announced that the Burgess family has made a generous gift to the Challenge of Excellence that will establish the Burgess Family Scholarship. The scholarship will be awarded to teacher education students in their junior and senior years.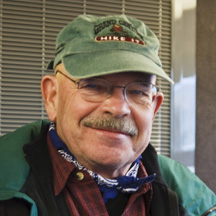 Dudley attended Wabash, majored in English, and was an active member of Beta Theta Pi. He went on to a successful career in executive leadership with AT&T, retiring in 1991 as Vice President of Government Affairs.
"Through their leadership and generosity over many years, Dudley and Judy Burgess have supported Wabash students and their high ambitions for service," said President White. "Through this scholarship, Dudley and Judy and their family will help Wabash men in the teacher education program spread the influence of the Wabash mission to think critically, act responsibly, lead effectively, and live humanely to their students for years to come. We are very grateful for this generous gift to support Wabash students and enhance the impact of the College on the world."
Burgess said that his family chose to endow scholarships for teacher education students because of the great good that they do in our society.
"We've all been so close to the College and it means so much to us, that we were trying to find a way to be very specific in our intent," Burgess said from his home in St. Charles, Illinois. "We all believe firmly in educating others, so we said, 'let's focus on the teacher education program, which is often neglected.'"
"The Teacher Education Program is sincerely grateful for the Burgess Family Scholarship because it allows us to help Wabash students fulfill their dreams of becoming teachers," said department chair Dr. Michele Pittard. "I am always impressed with students in our program who choose to become middle or high school teachers when they literally could choose to do anything with their Wabash degrees. This scholarship sends a message that the work our students have chosen to do is important."
Two of Dudley and Judy's sons attended Wabash, Andy in the Class of 1990 and Matt in the Class of 1992, as did their nephew, Chris '85. The Burgesses were involved in varsity and intramural athletics, Student Senate, the Inter-Fraternity Council, Sphinx Club, and Beta Theta Pi.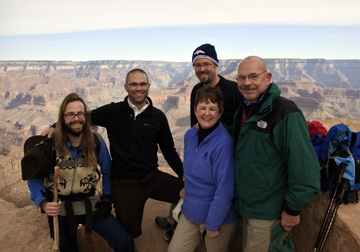 "One of the greatest things in my life is the attachment the boys have to Wabash," Dudley said. "Even my son [Mark] who didn't attend Wabash loves the place and follows what's going on at the College."
While Dudley grew up in Crawfordsville knowing a great number of Wabash professors and deans, he was the first member of his family to attend college. However, his boys didn't grow up in the shadow of the Pioneer Chapel.
"I was pleased the boys followed in my footsteps, but I did nothing to twist their arms," Burgess remembers. "We were living in New Jersey at the time and the boys toured the Ivy League colleges, but because of my involvement with Wabash, they had been exposed to Wabash. When it came time to decide, there was no doubt about where they were going to go."
Dudley served Wabash as past-president of the National Association of Wabash Men and served two terms as an active member of the Board of Trustees. He was also a leader in the Wabash Club of Chicago. And while he has been close to the College for more than 50 years, he still remembers the most profound moment of his Wabash life.
"Walt Fertig was my advisor," Burgess recalls. "He scared me to death when he hit us with a quiz on the first day of English class. I don't think I did very well, so I went in to see him and he said, 'I'm here for you all the way through.' He became a good friend of mine, and his helpful attitude really left an impression on me."

The Burgess Family Scholarship for teacher education students will be awarded beginning in the 2013-14 academic year. Any alumnus of friend of Wabash may contribute to the scholarship.
The Challenge of Excellence is a $60 million campaign that will provide financial aid and scholarships for students; support for faculty excellence; resources for global educational opportunities; and enhanced business education and career development. For more information, including our progress to date and ways to give,
please click here
.