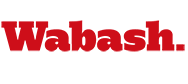 Wabash-DePauw Land Mellon Grant
January 4, 2011

Wabash College has received a $700,000 grant from The Andrew W. Mellon Foundation to establish — in collaboration with DePauw University — faculty and curricular development in Asian Studies. The program will be entitled Asian Studies and the Liberal Arts.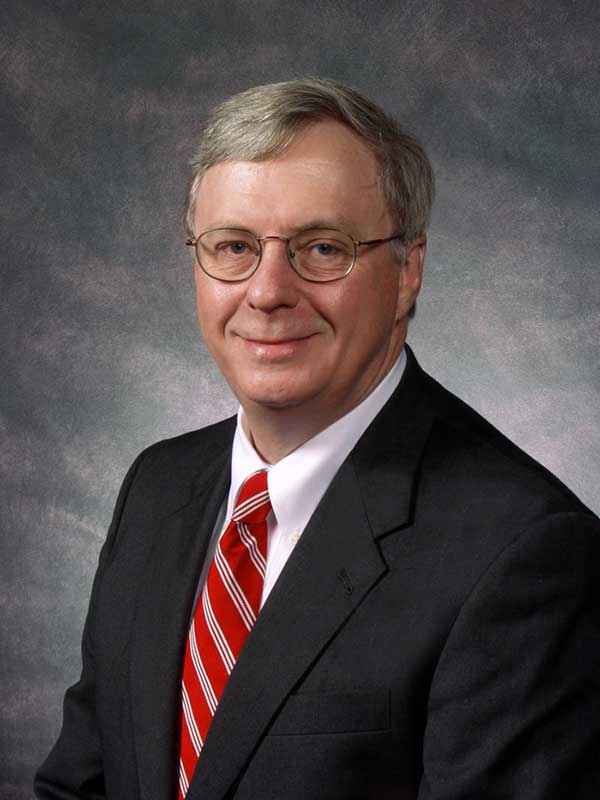 "This is an exciting moment for Wabash College," said President Patrick E. White (
right
). "At the center of this project is rich and robust faculty development that engages teachers and scholars at several different levels in their knowledge of Asia and empowers them to carry their learning to their students. Furthermore, this project will create the foundation for an unprecedented curricular and co-curricular collaboration with DePauw University."
The grant, part of the College's
Challenge of Excellence
, will support program activities in three broad areas: faculty development of interdisciplinary teaching and scholarship, Chinese language instruction and teaching collaboration, and student co-curricular program development.
"DePauw and Wabash may be known as rivals, but there is great mutual respect between us," said DePauw President Brian W. Casey. "The grant we're announcing today will enhance teaching and learning at both colleges and allows the institutions to benefit from each other's many strengths and our geographical proximity. I am very pleased about what this project will mean for the faculty, students, and alumni of both Wabash College and DePauw University."

The Wabash faculty has long had an in interest in further developing Asian Studies. That interest gained momentum from the College's current strategic plan and its focus on internationalizing Wabash's curriculum and providing interdisciplinary teaching and learning opportunities for students and faculty. DePauw has offered a minor in Asian Studies since 1985.
"Wabash prepares its students to excel in a global context, and the ascendency of Asia — in particular, China — challenges Wabash to educate students for responsible, humane leadership in a rapidly changing world," President White said.
Wabash jump-started its program in the summer of 2010 when it hired Ssu-Yu Chou to teach Mandarin Chinese language at the College. Twenty Wabash students took the course in the fall semester.
"The Mellon grant allows faculty with existing interest in Asia to enhance and expand it, and provides incentives for other faculty to develop a teaching or a research area in Asia," said Dr. Kealoha Widdows, the John H. Schroeder Interdisciplinary Chair in Economics at Wabash. "In addition, our collaboration with DePauw will allow us to leverage our assets and share resources in new and creative ways that will benefit both institutions' students and faculty. All of this adds up to a very exciting expansion of opportunities for Wabash students to learn about this important, dynamic, and fascinating part of the world."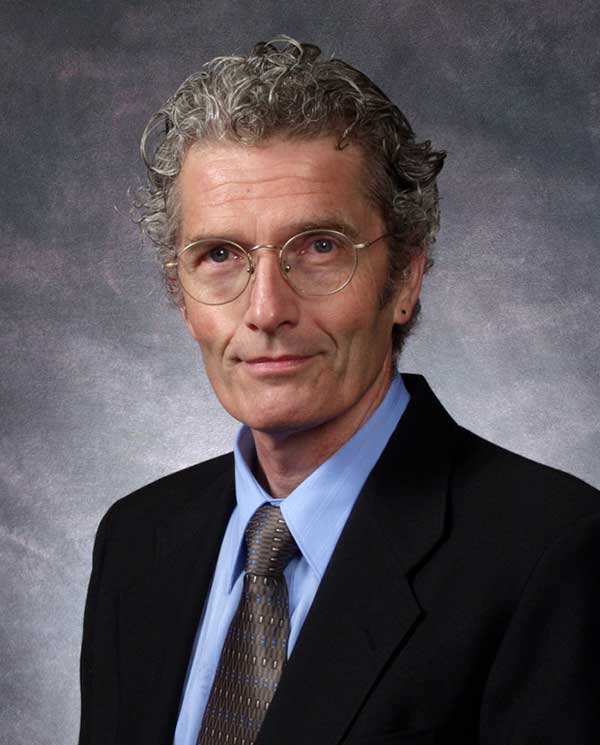 Wabash Dean Gary A. Phillips (
left
) believes that collaboration with DePauw and its established Asian Studies program will allow both schools to offer students a rich, interdisciplinary understanding of Asia in multiple contexts.
"In an era of strained resources, liberal arts institutions must seek collaborative ways to innovate and improve faculty teaching and student learning," said Dean Phillips. "We believe that through mutually supportive programs of Asian Studies at Wabash and DePauw, the distinctive liberal arts mission of both institutions will be enriched and invigorated."
The Mellon Foundation grant will allow:
• Wabash to create a permanent interdisciplinary tenure track faculty position and a permanent Asian Studies staff position;
• Wabash to add to its curriculum an Area of Concentration in Asian Studies, while DePauw will strengthen and expand its Asian Studies offerings;
• The generation of teaching, scholarship, and travel opportunities for as many as 32 different faculty on both campuses;
• The development of numerous new and revised courses with focus on Chinese and Japanese literatures and cultures;
• The facilitation of interdisciplinary teaching, travel, and scholarship collaborations;
• The creation of programmatic opportunities for student engagement between both schools that will directly impact student experience inside and outside the classroom;
• The establishment of a network of Wabash and DePauw alumni currently working in Asia to encourage the Asian Studies program efforts and provide teaching and learning opportunities for faculty and students; and
• Provide opportunities to develop a variety of collaborative models between DePauw and Wabash.
"This grant will energize both communities," said President White. "We will discover synergies that strengthen liberal arts teaching and learning on both campuses and we will test new ways to tap the rich cultural resources of both Wabash and DePauw. This partnership is demanded not only by 21st century economic realities, but also by the need for 21st century liberal arts institutions to find ways to keep their missions responsive to the wants of the country and the world."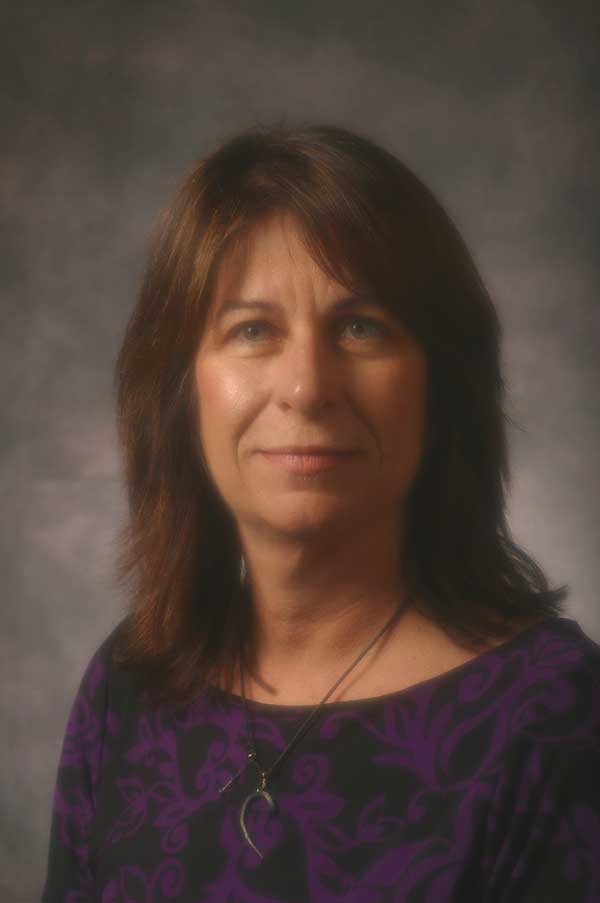 "The effects of the Mellon grant will be felt immediately," said Dr. Widdows (
right
), who will lead Wabash's Asian Studies efforts. "Wabash is already in the process of interviewing for a tenure track, joint appointment in Chinese language and history that will help expand and anchor the program next year. In addition, four faculty members from Wabash will join four DePauw colleagues at an Asian studies seminar this summer at the East-West Center in Hawaii to begin the process of developing new course content in Asia as well as to explore research possibilities."
The first cohort of Wabash faculty who will participate in a two-week program at the East-West Center will include professors Agata Brewer (English), Peter Hulen (Music), Mark Brouwer (Philosophy), and Gilberto Gomez (Modern Languages). There they will attend an intensive workshop facilitated by Roger Ames and Peter Hershcok from the Asian Studies Development Program.
In the summer of 2012, those same professors will receive funds to travel to Asia for course development and scholarship at Tsinghua, Peking, Fudan, and East China Normal universities in China, and Waseda and Kansai-Gaidai universities in Japan.
"This partnership with DePauw will serve as a template for improving institutional cooperation in other curricular areas such as Classics, Modern Languages and Literatures, Gender Studies, and the Fine Arts," said Dean Phillips.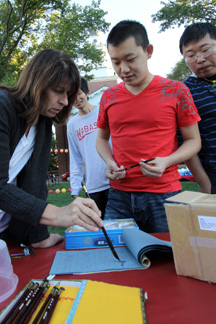 The Wabash College –DePauw University Mellon Asian Studies grant will be guided by members of a steering committee, comprising:
From Wabash:
David S. Blix, Associate Professor of Religion; Stephen R. Morillo, Professor of History; Gary A. Phillips, Professor of Religion and Dean of the College; V. Daniel Rogers, Associate Professor of Modern Languages; Richard Warner, Associate Professor of History and International Studies Coordinator; and Kealoha L. Widdows, John H. Schroeder Interdisciplinary Chair in Economics and Asian Studies Coordinator.
From DePauw:
Hiroko M. Chiba, Associate Professor of Modern Languages (Japanese) and Director of the Asian Studies Program; David T. Harvey, Vice President for Academic Affairs and Percy L. Julian Professor of Chemistry and Biochemistry; Robert P. Hershberger, Tenzer Family University Professor in Instructional Technology, Associate Professor of Modern Languages (Spanish), and Chair of the Modern Languages Department; Sherry J. Mou, Associate Professor of Modern Languages (Chinese); and Paul B. Watt, Walter E. Bundy Professor of Religious Studies, Professor of Asian Studies and Chair of the Religious Studies Department.
About the Challenge of Excellence: The Challenge of Excellence is a $60 million campaign that will provide financial aid and scholarships for students; support for faculty excellence; resources for global educational opportunities; and enhanced business education and career development. For more information, including our progress to date and ways to give, please click here.