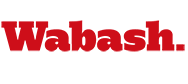 Handel's Messiah Performed Sunday
December 9, 2010

The Montgomery County community is invited to attend the upcoming free one-hour family concert of Handel's Messiah given by the Crawfordsville Community Chorus at 7 p.m. December 12 in the Pioneer Chapel at Wabash College.

The 40 town-gown singers will be accompanied by a 20-piece chamber orchestra — all conducted by Chorus musical director Dr. Richard Bowen.

Words of the Christmas portion of Handel's oratorio are King James Bible Old Testament texts from Isaiah, Haggai, Zechariah and Malachi and from Matthew, Luke and Revelation in the New Testament.

The bass soloist is visiting professional singer and Crawfordsville native Randal Turner of Zurich, Switzerland. Dan Booher will sing the tenor solos. Abby Gillan and Carol Airey Bandy will perform soprano and alto recitatives and arias. The orchestra will play the Pastoral Symphony.

Director Dr. Bowen is inviting members of the congregation to participate in singing the final Hallelujah Chorus; copies of the score will be available in the lobby.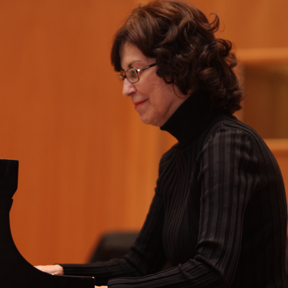 A reception will follow the music in Baxter Hall, immediately east of the Chapel.
Cheryl Everett, accompanist of the Wabash College Glee Club, will play the Roland C-30 Digital Harpsichord for this year's concert.
During the Baroque Period, the harpsichord was the keyboard instrument that colored music with its rich, distinctive tone. While reproducing authentically exquisite centuries-old harpsichord sounds, this new invention allows more expressiveness of tone.
While Everett will use its Baroque sounds, she will have available a damper pedal to control resonance, and will be able to achieve legato tone.
Everett is adjunct instructor of piano and organ at Wabash and has taught in the Crawfordsville community for 30 years.
In addition to her college and private teaching, she has given solo performances in conjunction with international music workshops in Canada, England, France and Italy, and for Amalfi Coast Music Festivals. In 2005, she was chosen as a performer in the Teachers' Program of the 12th Van Cliburn International Piano Competition in Fort Worth, Texas.
Currently she chairs Young Hoosier State Piano Competitions for the Indiana State Fair.
Having been a church organist in the local community, she is currently serving at Christ United Methodist Church. In 1999, she was honored as "Teacher of the Year" by the Indiana Music Teachers' Association.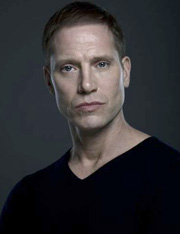 Guest vocalist Randal Turner began his musical studies at Interlochen Arts Academy in Michigan, and continued at Oberlin College Conservatory of Music and at Indiana University's Jacobs School of Music.
Turner made his North American stage debut this year as Don Giovanni with the Michigan Opera Theater in Detroit.
The Zurich-based singer has performed in opera houses throughout Europe, including Darmstadt, Linz, Monte Carlo, Milan and Torino, and has sung leading roles in many operas like The Barber of Seville, Pagliacci, Faust, and Falstaff.
He is noted for his Mozart roles and his interpretations of early music by Handel, Haydn and Bach. He is also performing in the Indianapolis Symphonic Choir's production of Messiah at Clowes Hall on the Butler University campus.