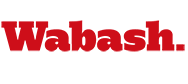 Christmas Festival Wednesday Night
by John Dykstra '13

December 3, 2010

Dead Week and Finals Week are approaching and the Christmas spirit seems to be in the back of everyone's mind. The 43rd Annual Christmas Festival of Music and readings is an event which promises to relieve stress for Wabash and the community.

The Festival will start at 8:00 p.m., Wednesday in the Wabash College Chapel. David Blix, Professor of Religion, sees the Festival as a Wabash student's first taste of Christmas since the

weeks after Thanksgiving Break are dedicated to numerous papers, tests, and preparing for finals.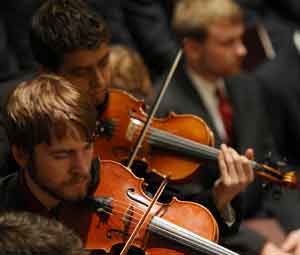 "Fall break and Thanksgiving Break seem to run in continuation," Blix said. Now, students are preparing for the hardest weeks of the semester and seem to put the Christmas spirit side. The service, I think, will help students refresh themselves and start to usher into the Christmas spirit."
Blix co-chairs the event with Glee Club Director Richard Bowen. Bowen expressed a similar opinion.. "We are always hoping for more students to attend this program," he said.
"We do recognize, with it being before finals, that there are a lot of Wabash students who have their nose to the grindstone and are concentrating on finishing papers and getting ready for exams. On the other hand, it's right here on campus; people don't have to travel for it; it's about an hour and a half long; and we like to think it's not only a great break for students but an opportunity for them to sing Christmas music."
Having been established at the College in 1969 by the late Professor of Humanities Eric Dean, the Festival has lived in Wabash history as a tradition. Programs have been collected and preserved by the College to showcase the Festival's evolution.
The service is modeled by the King's College, Cambridge, service of readings and carols known as "A Festival of Nine Lessons and Carols." It alternates between music performances and readings of scripture. A combination of students, faculty, staff, and members of the community will be reading the scriptures.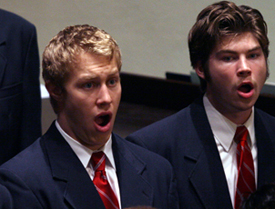 The Wabash College Glee Club, Woodwind and Brass Ensembles, Wamidan, a children's group, and the Crawfordsville Community Chorus will be performing musically.
"The basic outline of the program is the story of Jesus being born," Bowen said. "It is successfully laid out in 10 short scripture readings, starting with the Old Testament and then into the New Testament, dealing with the prophecy, foretelling, and the birth of Christ. There is a musical selection between each reading that is performed as well. It is a nice combination of the telling of the Christmas story, which is familiar to a lot of people, along with a number of musical items. It's really the only opportunity that the Music Department has to play Christmas music."
The Festival also allows the College to interact with the community as one.
"The service has a sense of community unity," Blix said. "It brings in not only people from the College but the Crawfordsville community. It has been consistent, people know when and where it is, and they are looking for Christmas programs. So, there is a really warm community feeling to it. The combination of music and scripture is beautiful and everyone seems to be in good spirits."